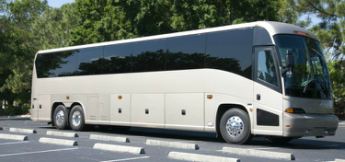 Calculating Charter Bus Rental Costs for Group Travel in Canada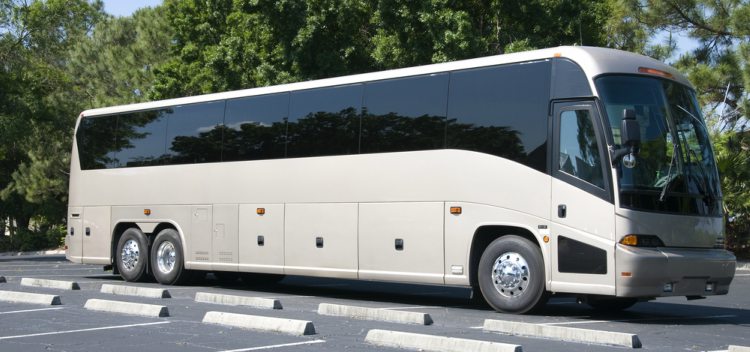 The cost of renting a charter bus varies depending on the fine details of your trip. Where you're headed, the season, the size of your group, and more all play a part in the price you'll pay to charter a motorcoach.
GOGO Charters has booked thousands of trips for clients in more than 300 cities in North America. We can provide you with an accurate, no-obligation quote in a matter of minutes when you call us at 1-844-233-2240. If you're just looking to get a rough idea of how much the average bus costs to rent, though, our guide below is a great starting point!
These average motorcoach rental prices can help you build your budget:
| | | | |
| --- | --- | --- | --- |
| Bus Type | Per Hour | Per Day | Per Mile |
| Full-Sized Bus | $130 – $182 | $1,370 – $1,705 | $4.10 – $5.70 |
| Minibus | $122 – $165 | $1,210 – $1,525 | $3.75 – $5.50 |
When a potential customer calls us, we issue a quote that is exactly tailored to the itinerary they provide and their specific needs. This means that your actual total price may vary from these averages.
Below, we'll discuss some example charter bus quotes, what affects bus prices, and helpful tips to getting the most value from your bus rental.
Example Customer Quotes
The Company Outing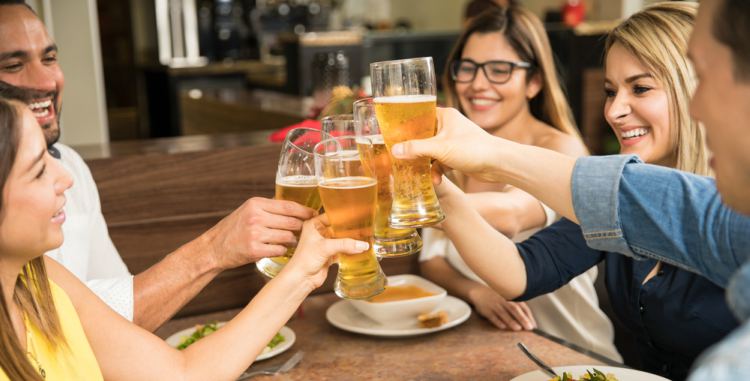 Example #1: A tech company in Ottawa is heading to a team-building event at Bad Axe Throwing, about 10 kilometers from their office. Afterwards, all 38 coworkers will stop for happy hour drinks and snacks at a local restaurant.
They received a quote for a 56-passenger minibus for five hours, and they plan to tip their driver 15% of the total cost.
Final cost, including tip: $862 (just over $22 per employee)
The Toronto Maple Leafs Game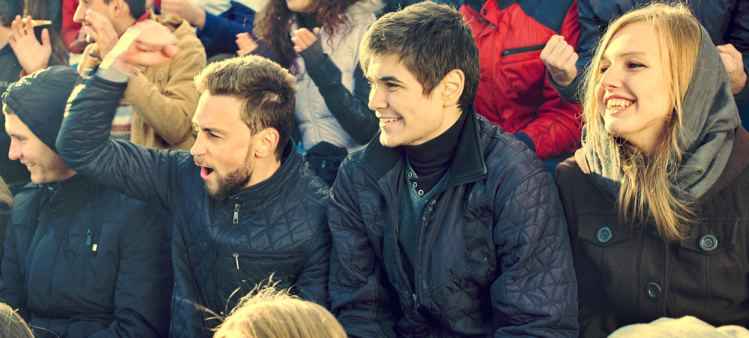 Example #2: A church youth group leader is organizing a trip for his students to see the Toronto Maple Leafs play at Air Canada Centre this fall. Their driver will pick them up from the church and drop them off at the stadium 30 minutes away. About three hours later, they'll ride back to the church.
The youth group received a 5-hour charter bus rental estimate for a 20-passenger bus, perfect for him, an adult chaperone, and his 18 students.
Final cost, including tip: $747 (just over $37 per person)
The Vancouver Bachelorette Party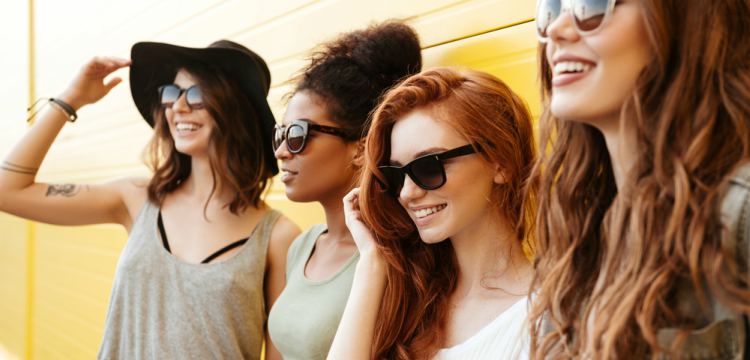 Example #3: Kristin is hosting her friend's bachelorette party in Vancouver next month. The group of 15 women want to take a bus from Burnaby to the best bar hopping spots on Granville Street in Vancouver. The next day, their driver will take them from their hotel to Spa Utopia for a relaxing morning before heading back home. Kristin will be renting a hotel room for their driver for $85/night.
Final cost, including driver's tip and hotel room: $2,868 (just over $191 per person)
What Determines the Cost of Your Charter Bus Rental?
The estimates above are simple examples to give you an idea of how much your trip might cost. As noted above, your exact price will be determined by several key factors, including:
1. How far and how long you'll be traveling
One of the first things our reservation specialists will ask you is, "What are your pickup and drop-off locations?" Have your addresses and times on-hand before you give us a call at 1-844-233-2240.
Bus rental prices are calculated by the hour, day, or mileage, depending on the particular details of your trip. Local trips are often charged by the hour, and bus companies typically set a five-hour minimum for each rental.
Trips that last several days and/or involve traveling long distances will be billed by the mile or the day. An example of a trip that would be booked by the day or mile would be a group traveling for several days from Edmonton to the Calgary Stampede three hours away.
Some bus service providers allow you to make last-minute destination requests, even if your trip has already begun. Be aware, though, that additional service charges will be billed to you should you travel farther or longer than originally agreed upon.
2. The time of year you travel
Because the charter bus industry is seasonal, your travel dates will affect your rates. When school is in session and during popular vacation months, bus rates will increase. You'll likely see higher rates if your trip takes place in April, May, or June because of end-of-the year field trips, prom, graduation, and family reunions. January, February, and July, see the lowest rates, on average, because of the winter-weather's lull and the end of the summer before school begins again.
If at all possible, book your trip at least three to six months in advance so that you get the best deal on your rental. However, last-minute bookings are absolutely welcome, and we'll do everything we can to secure a bus for you within your budget no matter when you call us.
3. Where you begin and end your trip
Most bus providers charge a fee for deadhead, the cost that accumulates when no passengers are on board during your rental. This is especially common for one-way trips.
For example, if a group is taking a one-way trip from Toronto to Ottawa, their bus provider will likely include the cost of the bus's journey back to Toronto without passengers on board in addition to the 4.5 hour trip to Ottawa.
4. The type of bus you need
Generally speaking, the larger your group, the more expensive your bus rental will be. The average full-sized charter bus holds 50-60 passengers, and they typically cost $100-300 more per hour than compact minibuses.
Keep in mind, though, that a minibus is best suited for short, local trips. If you're traveling long distances over multiple days, your small group may still need a full-sized bus. You can request a bus with TV monitors, on-board restrooms, and luggage storage — features which most minibus rentals don't include.
5. Your driver's hotel and gratuity
A tip for your driver isn't required, but it's a nice gesture to thank them for a job well done. In the bus industry, a 15-20% tip is standard. You can place your tip in an envelop and hand it to them at the end of your trip, or you may arrange other options with your reservation specialist.
If you're taking a multi-day trip, you're responsible for booking lodging for your driver. Since they are responsible for your group's safety, make sure the hotel you book is safe and comfortable! Some hotels will even provide you with a free room for your driver if all of your group's members book at the same place, so be sure to ask when you book your rooms.
According to the Ministry of Transportation, commercial drivers cannot drive more than 13 hours in a 24-hour day. If you need to travel longer than 13 hours in a day, your bus provider company will need to provide you with a second driver at an additional cost.
6. Toll roads, parking fees, and other travel-related expenses
Some routes and events require fees in addition to your bus rental cost. If your driver must take a toll road, such as Highway 407 in Ontario or the Cobequid Pass in Nova Scotia, your group will be responsible for those fees. Parking fees may also apply depending on your event venue's regulations. Your reservation specialist will be happy to guide you in finding which fees apply to your trip.
Payment Terms for Your Trip
Each bus service provider has different terms and payment options, so read your service agreement carefully to know what to expect. Most often, you can expect to pay a flat deposit or percentage of your total cost to secure your rental. Thirty days out from your trip, expect to pay the amount of your rental in full.
Get Your Personalized Estimate
The best way to get an accurate price for your upcoming trip is to call our team at 1-866-213-0359. We're available all hours of the day, and you'll receive a quote in minutes that is tailored to your specific itinerary. Plus, there's no obligation to book when you call.
We're looking forward to helping you find the best charter bus for your group today!
Do you need to rent a charter bus?