Rent a Bus for Your Team in Vancouver
GOGO Charters is the leading transportation provider for sporting events in Vancouver, British Columbia. If you're an avid sports fan, athlete, or member of an athletic staff, we will get you where you need to go in a reliable and efficient manner. Why take a chance on something as important as transportation? Trust GOGO Charters with your group's safety and well-being.
Booking with us is simple. Customer service is always our top priority, and we make it our duty to keep you happy from start to finish. Our 24/7 support staff is always on call, and we can even provide a bus in as little as two hours' notice in cities we directly service. If you're someone that believes patience, flexibility, and attention to detail are the pillars of great service, call GOGO Charters now at 844-233-2240.
CALL 844-233-2240 FOR A CHARTER BUS FOR YOUR TEAM IN VANCOUVER
Cheer for the Home Teams
Vancouver is home to a number of professional, amateur, and semipro teams that all have dedicated fanbases. If you're a resident of Vancouver looking for affordable, consistent transportation to and from your favourite team's games, contact GOGO Charters today to find out which solution is best for you.
When you ride with us, you're given the freedom to request amenities that improve your riding experience, including air conditioning, flat screen TVs, DVD players, lavatories, and reclining seats. Whether you're a fan of the Canucks, the Whitecaps, the Lions, or any one of Vancouver's sports teams, GOGO Charters is fully equipped to get you to the competition. We have access to a selection of large and small coaches, all of which stay with you the duration of your trip.
Association Football Transportation, Made Easy
Association football teams competing in Vancouver will find GOGO Charters' transportation services the most useful. As an athlete or staff member, you may have had difficulty in the past finding a transportation provider that could effectively fit everyone in one vehicle; those days are over. No matter how many team members, staff members, or guests you're travelling with, we'll make sure your bus is able to accommodate everyone in your group.
Minibuses are the most ideal transportation solution for association football teams, and GOGO Charters has access to 18-25 passenger coaches perfectly suited for your players. Professional teams like the BC Whitecaps that frequently log many miles on the road enjoy the spacious, stylish accommodations that a minibus rented through GOGO Charters provides.
Get to Major Sporting Events Efficiently
Getting to and from major sporting events in Vancouver can be tough. Gametime traffic in British Columbia's largest city is hectic, and travelling with a large group doesn't make it any easier. Now you have the option to bypass some of the stress by booking a private coach with GOGO Charters.
GOGO Charters does more than just find the coach that matches your travelling needs; we work closely with you to facilitate the specifics of your trip, document your stops, and figure out the best way to carry out your itinerary. We make sure to find you a driver that is familiar with the area and knows the fastest routes to your destination. If you love to tailgate, you can even request amenities like storage bays to fit your grill, foods, beverages, and any other supplies you need.
If you've ever had trouble finding parking at sporting events, a bus rental is the best solution. When you book a bus with us, your driver will worry about parking so you don't have to. Forget about paying outrageous parking fees and walking long distances before and after the game. With a bus, you can arrive on your terms!
Ride to Hockey Tournaments in Style
Ice hockey is one of the most popular sports in Canada, attracting athletes of all ages to participate in the winter sport. Dozens of teams in Vancouver compete in matches throughout the city, and all of them deserve to have a reliable transportation provider on their side.
GOGO Charters provides the intimacy and service of a local charter bus company. When you've got a competition a long distance from home, rely on us to get you there in a timely fashion. Minibuses are especially useful for ice hockey teams on the road because athletes and coaches are able to stow jerseys, team gear, and hockey sticks in storage bins above and below the cabin. Team members are also able to entertain themselves with flat screen TVs, DVD players, WiFi connections, power outlets, and restrooms.
Choose the Most Reliable Bus Rental Company in Vancouver
GOGO Charters is ready to handle all of your sports transportation needs. We work with you to get you everything you need, from industry-leading transportation solutions to professional drivers and high-quality amenities. You deserve a memorable experience on the way to a memorable athletic competition. Let us be the ones to make that happen for you.
If you're interested in learning more about our transportation services for corporate events, private events, weddings, and more, call us now at 844-233-2240.
You may have seen us featured in: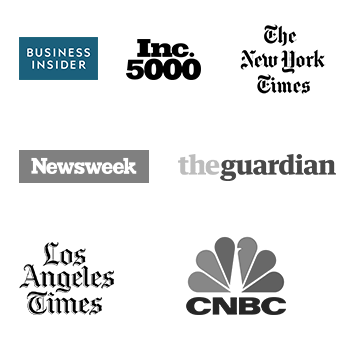 Calculate Rates
from Vancouver, British Columbia
Last Minute
Prices
Vancouver Charter Bus Company

601 West Broadway, #400, Vancouver BC, Canada, V5Z 4C2

(604) 484 6231
Helpful Bus
Rental Resources