Here are just a few of the companies we've worked with: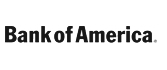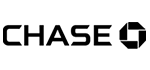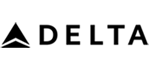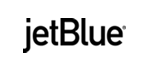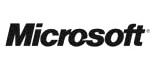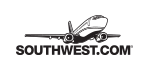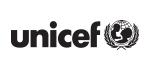 Vancouver Charter Bus Rental Service
Vancouver, British Columbia's largest city, is packed with sights, sounds, and activities that entertain visitors and residents every day. While there's much to do in Vancouver, making your way through its streets and getting to events can be difficult. If you're looking for consistent, trustworthy transportation, look no further than GOGO Charters to get you where you need to go.
GOGO Charters is the leading bus rental platform in Vancouver. We reserve an enormous selection of high-quality vehicles that can fit your needs, no matter the specifications. When you work with us, not only are you guaranteed great customer service, but you're also given the option to request vehicles that fully accommodate any specifications you may have. First, choose from a wide range of minibuses and charter buses, then ask about amenities best suited for you, including WiFi, on-board lavatories, TVs, DVD players, storage bins, and plush seats.
We remain a central figure in Vancouver's transportation scene due to our commitment to excellence and great service. Our team is always available at (604) 484 6231, and we're dedicated to getting you the bus you need. Don't wait another minute--call us today!
CALL (604) 484 6231 FOR CHARTER BUSES IN VANCOUVER
Corporate Travel
Business trips in Vancouver can be exciting and fun, but it's important to have reliable transportation to facilitate them. Meetings are vitally important to the growth of your business, but if you're unable to get to them in a timely fashion, how will you execute them? Keep reading to learn how GOGO Charters can assist you with your corporate travels.
If you're headed to a trade show, conference, business meeting, or any other corporate gathering, it's important that you book transportation with someone you can rely on. For businesses with a large staff, you may want to reserve an executive charter bus that can accommodate all of your employees. Don't hesitate to ask your reservation specialist about which solutions are best tailored for your corporate team.
If you're in town for a major trade show like ProjectWorld*BusinessAnalystWorld or the Globe Forum, GOGO Charters can find you a executive coach with a professional driver that will give you a complementary riding experience. Your driver will pick you up from anywhere you specify, then take you to your hotel, the event space, restaurants, and any other place in between.
Transporting all of your passengers can definitely be difficult. Relying on taxis, rideshare apps, or public transportation can separate your group and cause some passengers to end up late Putting your schedule at risk is never worth it. You want to work with a provider that can not only handle your employees, but will also be able to manage any luggage or exhibition materials you may be bringing with you. GOGO Charters can reserve a charter bus with storage bins just for you, so you're able to transport everything efficiently.
Avoid waiting in busy shuttle lines at Vancouver International Airport. Book a private coach to transport your employees from the airport to their hotel, then to any business meetings you have scheduled.
If you need to get work done but can't afford to take a break while you're on the road, you can request amenities that allow you to continue working while on the road. For those with some work to get done, you may be able to reserve a coach with WiFi and power outlets, so you can check emails, surf the web, and hold conference calls.
After the meetings are done for the day, show your employees they matter by taking them out for a day trip to explore Vancouver. Schedule a GOGO Charters shuttle to pick up your employees from the event center, drop them off at the hotel to regroup, and then reconvene for some fun in the city. All you have to do is give us the locations, and we'll handle everything else.
Sports Travel
Vancouver is home to several professional and ameteur sports teams with dedicated fanbases. As a fan, you may experience difficulties getting to and from games; but now, game-day transportation is easier than ever. GOGO Charters has a number of high-end transportation solutions that can easily and efficiently transport you to and from your favorite sporting events. Gametime traffic is never easy to overcome, but with a charter bus reserved by GOGO Charters, you'll enjoy a stress-free ride to the game while your driver navigates traffic.
No matter if you're a fan of the Vancouver Canucks, the Whitecaps, the BC Lions, or the Canadians, you deserve the opportunity to support your favorite team. Now you can attend home and away games with ease, no matter where they are. Request a minibus that picks you up and home and takes you to a local stadium, or book a long-distance trip to an away game; the possibilities are endless.
Renting a bus is also a great option for sports fans who want to indulge in a more complete experience. If you have a lot of friends you're interested in bringing on a trip, a minibus is your best transportation option. For those who love to tailgate, you can pack drinks, coolers, grills, and food in the storage bins on the bus. Stop limiting your enjoyment of sporting events, and start getting the most out of games with a comfortable coach

Sports teams love riding with GOGO Charters because we make their commutes so much easier. Athletes, coaches, and friends of the roster find that charter buses reserved through us are spacious and can be equipped with amenities that improve their ride, including air conditioning, legroom, and storage compartments for team equipment. Make sure your team is riding in style to their next game with a personalized coach
Private Charters
If you've got a private event planned in Vancouver, you want to be able to maneuver around the city with ease. The last thing you want is to be stuck in rush hour traffic riding a public transportation line or sitting in cabs. When you rely on public transportation or rideshare applications, you're on someone else's time; with GOGO Charters, we're your personal chauffeur. Book with us and enjoy your own personal driver who's ready to follow your specific schedule.
When you're planning a private experience with friends and family, it's only right that your transportation remains exclusive to you. If you want a private, intimate experience, GOGO Charters can reserve a coach that remains exclusive to you. Whether it's a family reunion, engagement party, bar mitzvah, city tour, or academic event, trust GOGO Charters to accommodate you.
If you're looking for a fun day of exploration, take a private tour of Vancouver with GOGO Charters as your guide. Reserve a minibus with us and check out some of Vancouver's most popular neighborhoods, including Gastown, the West End, and Coal Harbour. There's a part of Vancouver that fits you perfectly, and GOGO Charters can get you there.
Wedding Charters
Your wedding will always be one of the most memorable experiences you'll ever have. The joy that follows this special day is often preceded by a ton of stress, but what if you could mitigate some of it? Choose GOGO Charters to handle your wedding-day transportation and take some of the stress out of planning. We keep things simple, allowing you to focus on more important things like wedding location, venues, and catering. Save money and time by contacting one of our reservation specialists who will work with you to find the charter or minibus that matches your requirements.
When you call in to GOGO Charters, you're asked the time and distance of your trip immediately. This allows us to quickly calculate the cost of your journey, giving you an instant quote that helps you budget your wedding expenses. Your guests will love the convenience that a GOGO Charters coach offers, as they won't have to worry about renting cars or navigating the city. If they're coming from out of town, you can even arrange for your coach to pick up guests from the airport and drop them off at a hotel. Don't leave anything to chance; book with GOGO Charters for reliable wedding-day transportation.
If you've got wedding events booked at multiple locations, you may also want a private charter to take you to the venues. When you book your itinerary, we take note of every stop you want to make and search for a driver that's most familiar with the area. The driver then plans the most efficient route to each destination, and may even allow you to enjoy drinks, music, and games on the bus during the trip.
Reserve Charter Buses for Your Film Crew
Vancouver is one of the most popular locations in the world for the filming of major motion pictures. Known as Hollywood North, Vancouver attracts production companies far and wide, bringing hundreds of cast and crew members into town. If you currently work for a production company that's looking for a reliable transportation provider while you're in Vancouver, count on GOGO Charters to safely transport you and your crew
GOGO Charters has access to a fleet of charter and minibuses that can transport crews of all sizes. When it's call time and you need to get hundreds of crew members to set quickly, why not rely on a few charter buses to do the job? No crew is too big for us, and you can even request extra room on the bus to carry equipment and more.
Explore Vancouver's Arts Scene
One of the cultural centers of Canada, Vancouver is home to a number of prominent artists and performers that attract visitors from around the world. GOGO Charters is the perfect choice to get you to any number of Vancouver's spectacular arts events, thanks to our access to luxury coaches and minibuses tailored to your preferences. Don't put any restrictions on your fun by waiting on public transportation or outrageous cab fees; enjoy a night of culture with your friends by booking a coach with GOGO Charters.
Lovers of the theatre
Anyone who enjoys a great theatre experience will enjoy a night in Vancouver. For those looking for a great show, larger companies like the Arts Club Theatre Company on Granville Island and Bard on the Beach are popular destinations, while smaller organizations such as Studio 58, The Firehall Arts Centre and United Players are great for those interested in a more intimate experience. GOGO Charters reserves coaches that can easily get your group to a show at any one of these locations. Artists and performers looking for reliable transportation to the PuSh International Performing Arts Festival or the Vancouver Fringe Festival should call (604) 484 6231 for a free quote.
Fans of Dance
If you're on the way to a show at the Scotiabank Dance Centre with a large group, contact GOGO Charters to get you there. A private coach is the perfect solution for dancers and choreographers headed to a performance. Let GOGO Charters handle the details while you and your team prepare for another great night of entertainment.
Choose a Reliable Bus Rental Company
GOGO Charters is the perfect resource for effortless transportation in Vancouver. With our access to industry-leading solutions and focus on satisfactory customer service, we seamlessly facilitate the travels of all of our esteemed customers.

Our services handle the needs of clients involved in a wide range of activities, including weddings, corporate events, sports competitions, and private outings. Call a reservation specialist today at (604) 484 6231 to learn more.
You may have seen us featured in: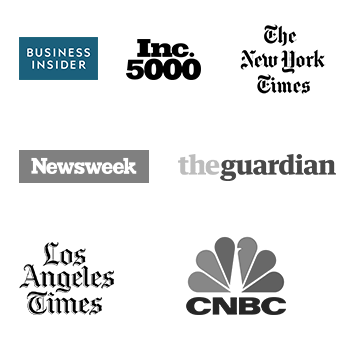 Calculate Rates
from Vancouver, British Columbia
Last Minute
Prices
Vancouver Charter Bus Company

601 West Broadway, #400, Vancouver BC, Canada, V5Z 4C2

(604) 484 6231
Helpful Bus
Rental Resources
Latest
Blog Posts