Here are just a few of the companies we've worked with: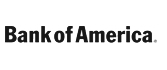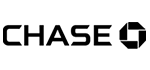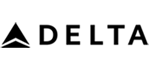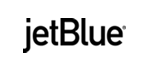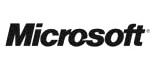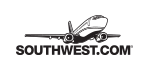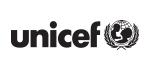 Ottawa Charter Bus Rental Service
CALL 844-233-2240 FOR CHARTER BUSES IN OTTAWA, ONTARIO
Visit Historic Ottawa Gatineau On A GOGO Charter Bus
There's simply no better way to get to the historic Ottawa Gatineau region of Canada than to take a ride with the pros at GOGO Charters. GOGO has been offering Americans and Canadians with the best quality charter bus and bus rental services for decades. Traveling to the greatest cities in North America is now a delight on any of GOGO's state of the art charter buses. Every single bus is equipped with the latest and greatest amenities to make those hours of travel fly by. With over 200 official locations in North America, you'll most definitely find the destination you desire serviced by GOGO Charters. GOGO takes care of all your travel woes so you can focus on what truly matters: having a spectacular vacation.
Overview of the National Capital Region
The Ottawa Gatineau district of Canada is also known as the National Capital Region. While Ottawa is the official capital city of the country, the economically powerful city of Gatineau is so close by that Canadians include it within the country's capital region. Ottawa is located in the province of Ontario, whereas Gatineau is located in the province of Quebec. This region's entire area is 2,427 square miles, and recent estimates show that approximately 1,236,324 Canadians call this region home.
Center Of The Nation: Parliament Hill
The first place everyone should visit in Ottawa is Parliament Hill. This is the heart of the Canadian government and, if you plan in advance, you can actually take a trip inside these hallowed buildings for a guided tour. Tickets to take a tour inside both the House of Commons and Parliament are completely free and available to all on Parliament Hill's official website. However, even if you don't want to visit inside these buildings, it's still worthwhile to admire their Gothic architecture from the outside. Right by Parliament Hill you can stop by the Canadian Tomb of the Unknown Soldier as well as the Peace Tower. All of these structures, located right along the romantic Ottawa River, are great spots to reflect and take a few pictures.
Stroll Down The Rideau Canal
After visiting Parliament Hill, you can take a relaxing walk down the Rideau Canal. This canal, which was actually built in case war broke out between the USA and Canada in the 1800s, is now a popular spot for locals to jog, walk, and relax. If you are visiting in the winter, you will probably see a bunch of Canadians on the river playing their national sport: hockey.
A City Of Museums
If you are a museum lover, then Ottawa is your place. Just a few of the many acclaimed museums in this capital city include the Diefenbunker Cold War Museum, the Bytown Museum, the National Gallery of Canada, the Canadian Museum of Nature, the Canada Aviation and Space Museum, and the Canadian War Museum. All of these museums are chockfull of cultural, natural, and historical treasures sure to delight any traveller for hours on end.
A Gothic Cathedral and the Royal Mint
Two other culturally significant places to visit in Ottawa include the stunning Notre Dame Basilica and the Royal Canadian Mint. For those who love the otherworldly, the Notre Dame Basilica is sure to inspire you with its stained glass windows, Gothic sculptures, and distinctive twin spires. This basilica's long history dates back to 1841, and it still serves mass to this day. For those into the things of this world, you can learn all about Canadian money by taking a free tour of the Royal Canadian Mint. These guided tours tell you everything about the Canadian money system and how the mint produces all of its coins in its Ottawa facility.
Canadian Tulip Festival
In case you are not aware, Ottawa is home to one of the largest annual tulip festivals in the world. Over 500,000 tourists from around the world come to the Ottawa Gatineau area in May to see these vibrant tulips in full bloom. These tulips were a gift to Canada from the Dutch Royal Family following World War II. When the Nazis occupied the Netherlands during the war years, members of the Dutch Royal Family sought sanctuary in Ottawa. It was actually in Ottawa that Princess Juliana gave birth to Princess Margriet. As a token of appreciation for Canada's assistance, the Dutch Royal Family sent Ottawa 100,000 tulip buds after the war. Those 100,000 tulips have grown to over one million today, and they serve as a powerful symbol of international peace and prosperity. If you visit the Ottawa area in spring, you should definitely take some time out of your day to take in these inspiring tulip displays.
Gatineau Park: A Canadian Treasure
Perhaps the most famous place to visit in Gatineau is Gatineau Park. This wonderful park was established in 1938 and now covers around 89,280 acres. If you are visiting in the spring or summer, you can take an exhilerating hike around the many park trails. If you are visiting in the winter, you can enjoy skiing or snowshoeing through this nationally protected park. One of the best places to visit within Gatineau Park is the Mackenzie King Estate. This historic estate was the summer residence to Canada's most important Prime Minister, William Lyon Mackenzie King. King left his summer home to the Canadian government in his will, and now visitors from around the world can visit and explore the legacy of this great man at his charming estate.
The Canadian Museum Of History
The Canadian Museum of History in Gatineau is also home to the popular Canadian Children's Museum. Guests to this museum learn all about Canada's long history with a wide variety of ancient artifacts, which includes the largest collection of totem poles in the nation. Inside the children's museum, visitors can enjoy a completely interactive experience that takes families to exotic locales such as Egypt and a Middle Eastern Market Bazar. This museum is also home to an IMAX theatre that hosts various informative and exciting motion pictures throughout the year.
You may have seen us featured in: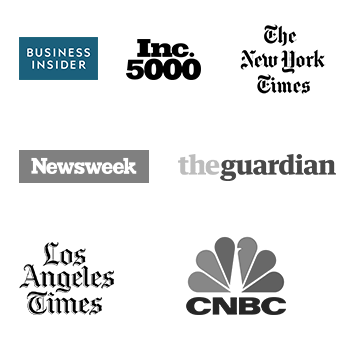 Calculate Rates
from Ottawa, Ontario
Last Minute
Prices
Helpful Bus
Rental Resources
Latest
Blog Posts