Here are just a few of the companies we've worked with: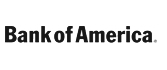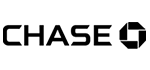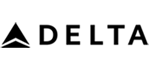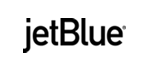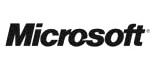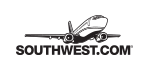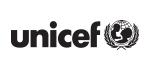 EDMONTON CHARTER BUS RENTAL SERVICE
CALL 844-233-2240 FOR CHARTER BUSES IN EDMONTON, ALBERTA
Rent a Charter Bus in Edmonton
If you're looking for a charter bus service that can help you enjoy your trip to to Alberta's capital, GOGO Charters is your best option. GOGO Charters is the largest bus rental network in North America, offering services to more than 200 cities across Canada and the United States. By being dependable and professional, we hope to make sure that our passengers are 100% satisfied with their experience. Riding in our comfortable, modern buses can help you relax and truly take in all of the sights.
Why Visit?
Located along the North Saskatchewan River, Edmonton is a bustling, modern city with amazing natural beauty right at its doorstep. As the capitol of Alberta, the city is the center of the province's government. The area has a rich cultural heritage, and there are festivals being celebrated throughout the year, even when temperatures drop below freezing during the winters. Visitors are also drawn to visit the city because of it is home to the biggest shopping mall in North America. Regardless of your interests, the city has something new to offer.
Outdoor Attractions
Winters in the area may be cold and snowy, but summers are warm, there can be up to 17 hours of daylight. This is an ideal time to discover the natural beauty of the North Saskatchewan River Valley. One of the most popular spots in Edmonton is William Hawrelak Park, which takes up 168 acres of land and offers hiking, biking, and walking trails. Also popular is the Valley Zoo. There, you can see more than 350 species of regional and exotic animals. This zoo is open every day of the year except Christmas. The waterways around the city offer great opportunities for canoeing and kayaking, and there are many companies that rent boats out by the day or hour. If you do visit the city in the colder months, you'll be able to view one of the most famous natural wonders on earth: the Northern Lights. Late at night, green, purple, and pink waves of light are visible in the dark sky. The best time to see this phenomenon is October through April. Elk Island National Park is open year-round, but winter is a great time to get a glimpse of the local bison and elk, and the park's trails are excellent for cross-country skiing and snow shoeing.
Museums
Whether you're interested in science, history, or art, the city has educational opportunities to offer. The Art Gallery of Alberta showcases artwork from both Canada and the world. Telus World Of Science is home to a planetarium, IMAX theater, and a range of interactive, kid-friendly science exhibits. Discover more about the region at Royal Alberta Museum, which includes displays about natural and cultural history. The Ukranian Museum of Canada offers a window into the past of immigration in the area with an impressive collection of Ukranian cultural artifacts
Annual Festivals and Events
Alberta's capital is home to a number of unique cultural festivals throughout the year. Lovers of the arts will want to check out the city's Fringe Theatre Festival, which draw performers from Canada and around the globe. This festival takes place every August and attracts more than 500,000 visitors. Summers also see a four-day folk music festival with both famous acts and lesser-known bands taking the stage. In winter, Hawrelak Park plays host to two popular events. One is the Silver Skate Festival, which is great for visitors of all ages. It has snow sculptures, a curling contest, and a skate race. When the temperature drops, be sure to visit the Ice Castles, which is an acre-sized exhibit of formations made from ice. There's an ice maze, a slide, and tunnels for children to explore.
Shopping
Without a doubt, West Edmonton Mall is the city's most famous shopping destination. The mall is the size of 48 city blocks. It contains more than 800 shopping retailers along with restaurants and a movie theater, as you would expect in a shopping mall. However, this shopping center is also home to World Waterpark, which has a giant indoor wave pool, as well as a roller coaster, a replica of a pirate ship, a casino, an ice rink, and several mini golf courses. The mall has enough to keep the whole family entertained for a day or more. Whyte Avenue, the city's main retail district, is a shopping destination that offers a much less hectic vibe. It has both mainstream stores as well as independent bookshops, clothing boutiques, and music stores.
Sporting Events
Alberta's capitol is a great place to catch some live sporting action. The city is home to the Oilers, who belong in the National Hockey League, and the Oil Kings, who play in the junior Western Hockey League. Both teams play their home games at the Rogers Place arena, which is located downtown. Fans of the Canadian Football League can catch the Eskimos playing at the Commonwealth Stadium. Each November, the city plays host to the Canadian Finals Rodeo. This five day event marks the end of the season for the Canadian Professional Rodeo Association. Visitors can view a wide variety of rodeo events, including bull riding, steer wrestling, barrel racing, and team roping. The rodeo also features musical performances and food vendors.
Restaurants
Whether you're in the mood for pizza, Asian food, or high-end cuisine, your bound to find a restaurant that suits your tastes. Many of the best places are located in the city's downtown area. One popular spot is the Blue Plate Diner, which serves locally inspired cuisine and beer that is brewed nearby. The city is home to a number of restaurants that serve excellent Italian food, including Corso 32 and Sicilian Kitchen. On Jasper Avenue in the downtown area, you'll find two excellent Japaneses restaurants, Japonais Bistro and Ikki Izakaya. Whyte Avenue is home to many gourmet restaurants that offer cuisine from around the globe.
You may have seen us featured in: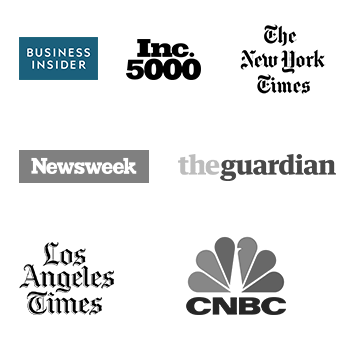 Calculate Rates
from Edmonton, Alberta
Last Minute
Prices
Helpful Bus
Rental Resources
Latest
Blog Posts