Here are just a few of the companies we've worked with: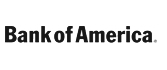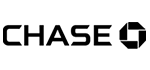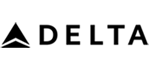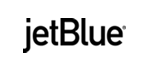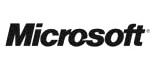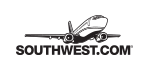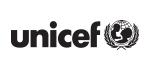 LONDON CHARTER BUS RENTAL SERVICE
CALL 844-233-2240 FOR CHARTER BUSES IN LONDON, ONTARIO
Traveling To London, Ontario? Take A GOGO Bus
Although it took its name from the UK capital, the city of London, Ontario, is distinctly Canadian. Many travelers to this intriguing destination are surprised by the cultural richness this Southwestern city has to offer. If you are at all interested in visiting this fascinating locale, you should contact GOGO Charters right away. GOGO Charters is the best charter bus and bus rental service in all of North America. With years of experience transporting corporations, church groups, tour groups, college groups, and even wedding parties to over 200 locations in North America, you can be certain that on a GOGO Charter you will be in good hands. GOGO's friendly staff is always on standby to ensure you have the most relaxing ride to your destination. So, if you are planning to head up to the Great White North on your next vacation, never hesitate to plan your vacation with the pros at GOGO Charters.
A Brief Overview
London, Canada, was officially founded in 1826 by English settlers to the region. Located right near the aptly named Thames River, this city has flourished in a wide variety of industries recently. Just a few of these industries include health care, IT, and education. This industrious Canadian city is sandwiched in-between the dynamic cities of Toronto and Detroit, Michigan. Currently 366,151 Canadians call this metropolitan city home.
Central Sporting and Entertainment Venue
Many Canadians visit this city to take in a game at the huge Budweiser Gardens stadium. This sports and entertainment arena is actually one of the largest in all of Canada, and it hosts a wide variety of events throughout the year. Just a few of the many festivities that go on here include hockey, basketball, live concerts, and even Chinese acrobatics. Of course, since this stadium was named after Budweiser, you can expect to find some great beer and grub in this entertainment mecca. Whether you are into sports, music, or shows, you owe it to yourself to find out what's going on at this arena before visiting this region of Canada.
A City Full Of Museums
Museum lovers will find numerous places to explore in this area of Canada. Just a few of the many museums in this city include the Canadian Medical Hall of Fame, the Canadian Baseball Hall of Fame and Museum, the Jet Aircraft Museum, the Royal Canadian Regiment Museum, the Secrets of Radar Museum, and the Museum of Ontario Archaeology. Art lovers are sure to enjoy the works housed in both the Steve Tracy Gallery and the Jonathon Bancroft-Snell Gallery. The well-preserved Eldon House in this city is a masterpiece of 19th century architecture, complete with an unspoiled Victorian garden. Finally, the Banting House National Historic Site of Canada is perhaps the most important building in the city culturally. The Banting House celebrates the life and work of Sir Frederick Grant Banting. Sir Banting actually discovered how to extract insulin from the pancreas in this house, and tour guides tell visitors from around the world all about Sir Banting's incredible life and discoveries.
A Historic Stroll Through Victoria Park
This city is home to many wonderful parks designed for the nature lover in us all. One of the most popular parks here is Victoria Park, located right in the center of the city. This park has a long an interesting history. It was actually founded as a British garrison during the Upper Canada Rebellion in 1837. During World War I and World War II, this park became a major training center for Canadian soldiers gearing up to fight in the European theatre. The historic weight of this region can still be felt as you admire many of the monuments laid out here. Just a few of the famous monuments in this park include the Cenotaph, the Women's Memorial, the Veterans' Plaque, and Boer War Monument.
Springbank Park and Storybook Gardens
Located right along the Thames River, Springbank Park is perhaps the most picturesque park in the city. The many walking trails throughout Springbank Park are especially stunning in the autumn when all the leaves are changing color. The main attraction within this park for kids is Storybook Gardens, an amusement park that is open all-year round. Canadian families just love to explore the fantasy inspired rides here, including a carousel, the old woman's shoe, and Humpty Dumpty's hangout.
Covent Garden…In Canada?
While it may not look like the UK's world-renowned Covent Garden, Ontario's London does have its very own Covent Garden Market. Exploring both the indoor and outdoor shops in this marketplace is a great way to experience the local tastes of this Canadian city. This market actually has a very long history, going all the way back to 1835. Canadians in the region have been dining and shopping in this marketplace for over 150 years, so you owe it to yourself to check out what all the fuss about this popular market is all about.
Peter's Basilica
There's at least one great church in every major Canadian city, and this city is no exception. St. Peter's Basilica, which is located right by Victoria Park, is a Catholic church that was founded in the mid-1800s. St. Peter's Basilica opens its doors to visitors from all faiths. The numerous stained glass windows, imposing architecture, and fine woodwork are sure to impress you once you get here.
University of Western Ontario
Even if you aren't interested in attending the University of Western Ontario, it is still worthwhile to walk around this gorgeous campus. This university, which was founded in 1878, has a few wonderfully preserved architectural gems. There are also plenty of modern buildings here for those who love modern designs. Guests interested in local art can take a peek inside the McIntosh Gallery located on this university's grounds. There are also various events going on at this university throughout the year, most of which are open to the public.
You may have seen us featured in: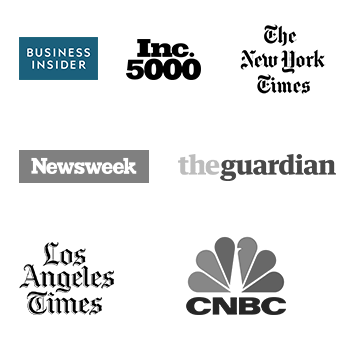 Calculate Rates
from London, Ontario
Last Minute
Prices
Helpful Bus
Rental Resources
Latest
Blog Posts