Here are just a few of the companies we've worked with: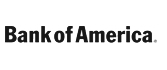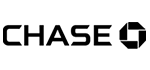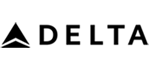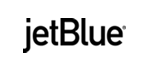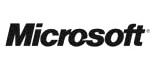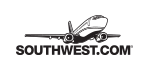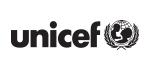 Montreal Minibus & Coach Bus Services
Are you planning a group trip to Montreal? Often referred as the "Paris" of North America, Montreal is one of the top destinations to explore in Canada. Trust GOGO Charters to help you get to every destination on your itinerary and more. With over 8 million kilometers logged, 0 accidents, and 1 million happy customers, we are the number one bus rental service in Montreal and Canada!
We have access to the largest selection of buses in the country, from 18-passenger minibuses all the way to 56-passenger full-sized charter buses, and we are fully prepared to help your group explore Montreal in comfort and style. Choose from a variety of premium amenities, like reclining seats, extra legroom, WiFi, TVs, and much more to ensure your journey is completely comfortable the whole ride through.
Our reservation specialists are available 24/7 to help you plan your trip. No matter the size of your group, our experts will help you select the perfect bus for your group. See Montreal's best sites without the stress of traveling on your own. With GOGO Charters, coach bus rentals are a safe, relaxing way to travel.
To plan your trip today, call us at (514) 312-2180 for a fast, easy, and no-obligation quote!
CALL (514) 312-2180 FOR CHARTER BUSES IN MONTREAL
Your Dream Wedding in Montreal
Full of beautiful French architecture and Mont Royal in the heart of the city, Montreal is the perfect destination for your dream wedding. But with countless little details involved in planning a wedding, getting married can be a stressful time. That's why GOGO Charters is the perfect resource to all your wedding transportation needs.
Easily transport guests to all of your wedding events! Whether you need transportation for your engagement party, bridal shower, stag or hen party, or your wedding, we'll get you there safely and on time.
Your shuttle bus will pick up out-of-town guests from their hometown and bring them into the city for your wedding. Don't let late flights, expensive airfare, or long distances prevent your guests from attending your special day. If guests are arriving by plane at the Montreal-Trudeau, arrange for a personal shuttle service to pick them up and bring them to their hotel, your rehearsal dinner, or anywhere else on your itinerary.
Have your coach or minibus pick your guests up from hotel to your wedding event at the Windsor Ballrooms. Your guests will be able to sit back, relax, and enjoy all the wedding festivities without a single worry of driving, parking, or being late!
Seamless Transportation for Corporate Events
Are you heading to a corporate event at Centre Mont-Royal? Don't let splitting up your group be the reason you arrive late or disorganized. Keep your group together and on time with a motorcoach. With WiFi, power outlets, and TVs on-board, employees can stay connected and productive while on the road.
Impress clients by providing them their very own shuttle bus. Your clients will appreciate the chance to sit back and relax after a long journey. Their driver will take them directly to their hotel, your office, or local restaurants without the hassle of navigating on their own.
Don't Miss the Game in Montreal
Coaches, athletes, teams, and fans often rely on a coach bus to get them to their next game, tournament, or other sporting event safely and efficiently. GOGO Charters has worked with them all; from little league teams all the way to professional leagues like the NFL, we have the experience to transport teams of any size to their next game seamlessly.
With storage bays underneath the bus and overhead bins available above seats, your group will have plenty space for sporting equipment, snacks, luggage, and all the tailgating essentials. Ride in comfort and relax while you chat with your group, watch game replays on the onboard TVs, or take a nap in the reclining seats; your driver will handle the rest.
Everyone knows that there's nothing better than ice hockey in Montreal. Whether you're cheering for the Montreal Canadiens or a local team, let GOGO Charters handle your transportation. Focus on cheering on your favorite team at Bell Centre while your driver plans the most efficient route and secures parking. At GOGO Charters, we know that time of the essence!
Call us today at (514) 312-2180 to plan your next sporting event!
Private Coach Bus Rentals with GOGO Charters
Planning a trip for your next family reunion, church outing, field trip, or private tour of Montreal? Book your very own private charter bus to explore the best that the city has to offer. Chartering a coach provides you with complete comfort your whole trip, and gives you the chance to craft your very own itinerary that your experienced driver will follow.
Are you taking a field trip to the Montréal Biodôme? Traditional school buses are uncomfortable and outdated, and without proper air conditioning, kids and chaperones won't enjoy a long ride. When you rent a charter bus, your group will ride in complete comfort with extra legroom, reclining seats, and air conditioning. Keep the whole group entertained with TVs and DVD players, and with a driver handling all the navigation, socializing and playing games are easy. Plus, with on-board restrooms, your trip won't require extra stops.
Campus tours to McGill University, the #1 university in Canada, are seamless with a minibus. Easily inspire and motivate students to continue their education while your driver ensures your group stays together and on schedule.
Your church group can attend their next conference, retreat, worship event, group outing, and more with a motorcoach. Your group will easily be able to fellowship throughout your comfortable bus ride. Without the hassle of separating the group between different cars or a rideshare app, your group will stay together and on time.
Tour The Major Boroughs of Montreal
Montreal embodies beautiful neighborhoods inspired by French culture that will leave visitors in awe. Plan a trip with your group to visit the some of Montreal's most beautiful and influential neighborhoods. With a personal tour bus, you'll be able to hop-off and hop-on without a single worry of navigating on your own. If you're not familiar with the area, your knowledgeable and experienced driver will also be happy to suggest any particular shops or restaurants in the area for you to explore.
Ville-Marie, one of 19 boroughs that make up the city, is centrally located and is home to Old Town, where visitors can take in cobblestone streets and buildings dating back as far the 17th century. Museums, restaurants and the Decalade Challenge can be found at the Old Port. Climb the Conveyor Tower from the inside and then descend it from the outside for a beautiful view of the city.
Plateau Mont-Royal District is an artsy, eclectic borough. See beautiful architecture and experience a mix of cultures, where endless music venues and theaters await you. Take in a live show at the historic Rialto Theater. Originally built in the early 1920s, the Rialto was given Historic Monument status by the city in 1988.
Find Little Italy in the Rosemont/La Petite-Patrie District. If you're in the mood for shopping, visit the Jean-Talon Market, which is one of Montreal's biggest open-air markets. A minibus rental for a day of shopping will give your group a safe, easy place to drop your purchases so you can go out and find more treasures.
We'll help you craft the perfect itinerary for experiencing the rich culture and history Montreal has to offer. Call us at (514) 312-2180 to plan your trip today!
Find Everything and More at Parc Jean-Drapeau
One of Montreal's top destinations, the site of the 1967 World's Fair at Parc Jean-Drapeau is the perfect place to visit with your very own minibus. The park is home to outdoor activities for every season and still houses structures from the 1976 Summer Olympics. Experience the history and see how the city has turned the past into a thriving entertainment space for everyone.
Boat rentals, open sporting events, and public art make this park a must-see destination. You can also join a miniature version of the Amazing Race, where you can solve puzzles and decipher clues as you race your friends through the surrounding area.
The Casino de Montreal is a fun destination for day visitors and overnight guests alike. Themed activities and seasonal shows are available alongside the restaurants and nightclubs. The biosphere dome was home to the United States Pavilion during the World's Fair. In 1976, the dome caught fire and was off limits to people for 20 years. It has been given new life in the past two decades as a nature museum dedicated to educating people on the importance of environmental consciousness.
LaRonde Amusement Park is part of the Six Flags Family, where there are events, shows, and attractions for the whole family. With a motorcoach or minibus, you'll be able to fully enjoy the park without having to find parking or drive to the park on your own.
You can also visit Aquazilla, a waterpark destination perfect for families, camp groups, and corporate team building adventures. Inflatable courses and slides laid out on the water make for a uniquely fun experience.
Festivals Around Montreal
Montreal is a city of festivals. Early summer is the best time to check out some of these amazing events. Try 5 days of beer tasting with the Festival Mondiale de la bière, or the World Beer Festival. Admission is free, but you can buy packages of tastings. Food kiosks and music complete the event, and with your own charter bus, every member of your group will be able to enjoy beer and food tasting and still make it back to their hotel or home safely.
If you love fireworks, La Ronde Park throws a fireworks competition in June. To get the best seats, you'll have to buy admission to the park, but the displays are visible from a few good spots near Old Port.
For the art lover, there is the MURAL Festival in June. Street artists paint the streets with giant, intricate murals. There is also an open-air market to go along with the displays.
The city also hosts several music festivals throughout the year. The International Jazz Festival attracts some amazing artists, who perform at indoor and outdoor venues. Many of the streets are closed to traffic during this two-week festival, which takes place in late June or early July, making a charter bus the perfect alternative to getting there on your own.
Movie lovers should attend The World Film Festival that takes place every August, where more than 70 countries are represented. At night, free outdoor film venues are set up for everyone to enjoy.
With so much to see and do in Montreal, don't let transportation be the reason you can't attend it all. Let us help you get there without a single worry by calling (514) 312-2180 today!
Visit Montreal's Best Attractions
Museums: With so much culture and history, Montreal has so much to teach you. Take a guided tour at the Montreal Museum of Fine Arts, the city's largest museum, where you can find various art pieces that have been collected since 1860. Completely immerse yourself in Canada's amazing history at the McCord Museum of Canadian History. The Musée des Beaux Arts is the oldest museum in Canada, where you can find paintings, sculptures, and new media.
Outdoors: You can't visit Montreal without exploring the heart of the city: Mont Royal. 233 meters above the city, a hike up the mountain rewards you with beautiful views of Montreal's skyline; on clear days, you'll be able to catch sights of the Adirondack Mountains and the United States of America.
Take a peaceful stroll through Jardin Botanique, where you can find glasshouses, orchids, bonsais, and the breathtaking Japanese and Chinese Gardens.
Historic Landmarks: Montreal holds some of the oldest and influential landmarks in Canada. If you're a history buff, take a minibus and time travel throughout the city. Old Montreal is home to a collection of buildings that date back to the 17th, 18th, and 19th century and is the perfect spot to witness the Partisan-style architecture that Montreal is so famous for.
Notre-Dame Basilica is the city's oldest church, dating back all the way to 1656. The church represents the intricate neo-Gothic design that can be found among many older building in the city. Stop by the Catholic Mary Queen of the World Cathedral. Built in 1894, this church was meant to be a smaller version of St. Peter's in Rome.
How Much Does a Charter Bus Cost in Montreal?
The cost of your rental will depend on several factors such as distance, size of your group, your starting location, time of year, and more. Get a quick, no-obligation quote from our reservation specialists when you call us at (514) 312-2180.
Choose the Most Reliable Bus Rental Company in Montreal
GOGO Charters is the best charter bus rental company to get you in and around Montreal seamlessly. With services in over 300 cities around the world, we'll be able to get you anywhere you need to go in a timely manner.
We're here to help book transportation for corporate events, weddings, sporting events, private tours, and more. Call us any time at (514) 312-2180 for a fast, free, and no-obligation quote!
You may have seen us featured in: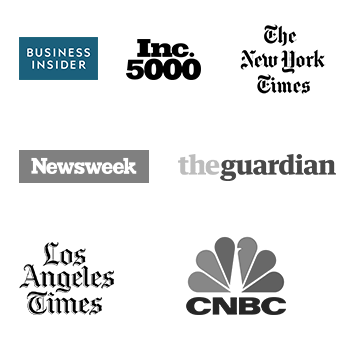 Calculate Rates
from Montreal , Quebec
Last Minute
Prices
Montreal Charter Bus Company

507 Place DArmes, 1505, Montréal QC, Canada, H2Y 2W8

(514) 312-2180
Helpful Bus
Rental Resources
Latest
Blog Posts