Here are just a few of the companies we've worked with: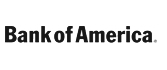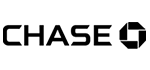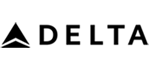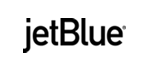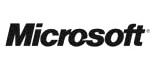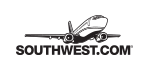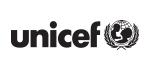 Toronto Charter Bus & Coach Bus Rentals
With GOGO Charters, your group can explore Toronto, Ontario in style and comfort. Whether you need an 18-passenger minibus, a 56-passenger coach, or anything in between, we'll match you with the perfect bus rental. As the largest city in Canada, there's plenty of ground to cover here, and we're dedicated to helping you get the most out of your stay.
We've worked with over 1 million satisfied customers since launching in 2013, and we only charter clean, up-to-date buses. When you partner with us, you can choose from premium amenities such as reclining seats, ample legroom, TV monitors, DVD players, restrooms, WiFi, and power outlets.
Get started by calling our friendly reservation specialists now at (416) 628-1520 for a free, no-obligation quote!
CALL (416) 628-1520 FOR CHARTER BUSES IN TORONTO
Ease Travel Stress at Your Toronto Wedding
On your wedding day, the last thing you should be worried about is how your guests are going to get around. With our help you can shuttle friends and family from your hotel to your ceremony in style. With a minibus, they won't have to worry about finding parking or getting lost. Everyone will arrive on schedule to see you take your vows. After the ceremony, keep the shuttle service going to your reception while you take pictures with your new spouse. When you arrive, the party will be ready to begin.
For your own transportation, request a small bus to take you, your wedding party, and your photographer on a photoshoot before the ceremony. Have a romantic "first look" in a state park, or take candids in front of a local landmark. Celebrate on your bus before the reception begins with drinks, dancing, and quality time with your new spouse!
We also provide transportation for bachelor and bachelorette parties, bridal showers, engagement parties, and other wedding celebrations. Call us at (416) 628-1520 for a quote on your upcoming event.
Stay on Schedule for Corporate Events
Heading to an event at a venue like the Metro Toronto Convention Centre? We respect our customers' itineraries and make it our responsibility to pair them with drivers who have a reputation for prompt, professional service. Book a private shuttle so you don't miss a minute of your conference, seminar, training session, or other type of event.
Your employees can travel together in a luxury motorcoach along with luggage, personal belongings, and exhibiting materials. You'll bypass crowded public transportation and won't have to separate your group into multiple vehicles. When everyone is in the same place, your job of coordinating travel plans becomes easier.
As you ride through Toronto, stay connected to clients and colleagues when you request on-board WiFi and power outlets. Read emails, answer clients' questions, and browse industry news while on the road. Your team can still be productive while you're on your way to a business conference.
For out-of-town clients, rent a minibus to serve as their personal airport shuttle. After landing at Toronto Pearson Airport, their driver will take them to their hotel or to your office. Unlike public transportation services or rideshare apps, your bus will be ready to pick you up as soon as you land and will operate on your time.
You can even plan a sightseeing tour for them during their stay! Their driver will stay with the group as their personal transportation service, taking them to restaurants and local attractions according to your individualized itinerary.
Root for the Home Team in Toronto
No matter the size of your team, GOGO Charters will provide you with a fleet of buses that comfortably seats all of your players, coaches, and staff. With large storage bays under the bus and overhead compartments inside, you'll have plenty of room for your equipment and luggage.
GOGO Charters has worked with little league teams all the way to professional leagues like the NFL. We're with you every step of the booking process, and our knowledgeable experts are happy to answer any questions you have about charter buses for teams.
Transport Large Groups of Fans
Fans need safe, reliable transportation too! Instead of coordinating carpooling or using rideshare apps, rent a motorcoach to take your group to sporting events. With everyone riding together, you won't have to worry about group members arriving late or getting lost. You can also store your tailgating supplies like food, chairs, tents, and coolers in your bus's storage compartments. At the game, everyone can enjoy a few drinks and still be guaranteed safe travels back home.
Take a charter bus to see the Maple Leafs play at Air Canada Centre or the Blue Jays at Rogers Centre. Watch the season's highlights on your bus's TV monitors, listen to music, enjoy alcoholic beverages, and chat with friends on the way to the game.
Take a Private Tour with Classmates, Family, and Friends
For upcoming family reunions, field trips, and sightseeing tours, explore Toronto with your own private bus rental. Let an experienced driver handle navigation and parking while you take in the sights through your bus's panoramic windows. Play games, chat with others, and eat snacks from the comfort of a luxury motorcoach.
Heading to a field trip at the Royal Ontario Museum or the Toronto Zoo? Instead of renting school buses for academic events, book a charter bus for more room and modern, comfortable amenities. While school buses hold up to 44 passengers, a standard motorcoach holds 55 passengers or more. You'll have plenty of room for students, staff, and chaperones.
Chaperones will love the plush, reclining seats, and kids will love watching movies on the bus's TV monitors. With on-board restrooms, your group can take fewer breaks at rest stops and gas stations and avoid arriving late to your destination.
Comfortable College Tours with a Private Coach
Tour the campuses of the University of Toronto and York University with a modern minibus. Your driver will help keep your group of prospective students on schedule for on-campus events and orientations.
Coordinate Student Travel with Ease
We've successfully coordinated trips for current students and faculty members travelling to off-site educational opportunities, political rallies, sporting events, and extracurricular clubs. Let us secure reliable transportation to your next school event with a private coach!
Streamline Religious Group Travel
For church groups attending conferences, retreats, worship events, and small group outings, motorcoaches offer a simple way to fellowship while on the road. Instead of dividing members into multiple vehicles with carpooling, a charter bus brings everyone together and fosters a sense of community.
Visit the City's Best Neighborhoods in Style
Experience the best of Toronto's diverse neighborhoods with a private hop-on hop-off tour. Traditional tours have long queues and only stop at specific landmarks. When you book a private bus for your group, you can travel to any attraction at any time.
Visit the "Mink Mile" for a trendy shopping excursion in Yorkville, the CN Tower in Harbourfront, the restaurants in Kensington Market, and the Bell Lightbox cinema in the Entertainment District. Your group can enjoy each destination for as long as they want with their own bus.
A Better Way to Caravan to Festivals
Traffic and public transportation quickly becomes congested during the city's annual music festivals. Skip the parking lot queues and crowded train platforms by chartering your own minibus for events like the Toronto Summer Music Festival and North by Northeast.
Once you're there, your driver can shuttle your group to and from the event on your time, not someone else's. No matter how long you hang around, you'll be guaranteed a safe ride back to your hotel or campsite.
If you're planning to attend Canadian Music Week's conferences and performances, book a minibus to take you and other music enthusiasts around Toronto. Your driver will will focus on your transportation while you focus on the music.
Attend one of the largest film events, the Toronto International Film Festival, to meet enthusiasts from all over the world. Visit each of the festival's venues across the city in a modern motorcoach for a worry-free trip. Between sessions and screenings, you can tour the city in your private coach and visit local restaurants.
Upgrade Your Transportation for Anime North
You have your cosplay ready for Anime North, but do you have your transportation lined up? Take a motorcoach with your closest friends and get there safely and on time for all of the exhibits and events. With plenty of legroom and space, your groups' costumes will remain undamaged, and you'll be able to bring as many props as you want. Before you head home, your driver can take you around Toronto for sightseeing, bar-hopping, and attending meetups.
Explore Toronto's Top Attractions on Your Own Time
When you call us at (416) 628-1520 with your trip's itinerary, our skilled reservation specialists will pair you with the best drivers and buses in Toronto.
While you're here, check out some of Toronto's top family-friendly attractions:
Canada's Wonderland
Address: 1 Canada's Wonderland Drive, Vaughan, ON L6A 1S6, Canada
The park remains popular with locals and tourists alike. The wonderland features 200 attractions along with 69 rides and a 20-acre water park.
Thrill-seekers love the Leviathan roller coaster that careens at speeds of up to 148 kilometers per hour and plummets at an 80-degree angle. The 301-foot tall WindSeeker is another ride sure to provide an adrenaline rush. Anyone looking for a less death-defying experience should try the carousels or the train ride to Swan Lake. Children especially enjoy the "Dinosaurs Alive!" exhibit, which encompasses seven acres and has 60 life-sized replicas of the reptiles that once roamed the earth.
Worried about losing your valuables at the park? Leave bags and other knick knacks safely on your bus so you won't have to worry about them flying out of your pockets on your favorite rides. After a long day of walking, screaming, and chasing thrills, you'll be able to rest and relax on your bus while your driver safely transports you back home.
Toronto Zoo
Address: 2000 Meadowvale Road, Toronto, ON M1B 5K7, Canada
Group Bookings: 416-392-5932
Animal lovers enjoy strolling about the facility that houses a wide variety of world species. Indoor habitats are designed to resemble tropical destinations. Spacious outdoor environments feature the natural terrain that the animals find in the wild.
The zoo is proud of its reproduction and rehabilitation programs, which serve to re-populate certain species and re-educate them in hopes of returning them to the wild.
Ripley's Aquarium of Canada
Address: 288 Bremner Blvd, Toronto, ON M5V 3L9, Canada
On the interior, tanks filled with more than 5.7 million liters of water house more than 16,000 marine life animals. The facility is conveniently open every day of the year. Some of the many exhibits include the giant lobsters that are said to be more than 65 years old!
To book your group's spot, contact the aquarium at least two weeks in advance at Groups@RipleysAquariumofCanada.com.
Casa Loma
Address: 1 Austin Terrace, Toronto, ON M5R 1X8, Canada
The expansive castle is the only one of its kind in North America. Five acres of land surround the palace and feature magnificent gardens, sweeping lawns, sculptures, and water features. Photographs and other relics commemorate the years of depression, the plague, the prohibition era, the Great Fire and the first plane crash. The carriage house features vehicular exhibits that include automobiles from the early 20th century.
Visit all of these attractions by renting a coach bus from GOGO Charters so you and your group can travel safely and comfortably.
Take a Day Trip to Niagara Falls
With Niagara Falls less than two hours away, you can't miss a chance to stand near one of the most powerful waterfalls in the world. After picking you up at your hotel, your bus driver will take you south toward the Niagara Peninsula. Spend the entire day on the Niagara River and visit Queen Victoria Park, Inniskillin Winery, and the Niagara Parks Botanical Gardens.
Staying until dark? The falls light up with colorful floodlights at night until midnight, making it a great photo opportunity. You won't have to worry about sleepily driving your group back home with a professional driver by your side.
How Much Does a Charter Bus Cost in Toronto?
The cost of your rental will depend on several factors such as distance, size of your group, your starting location, time of year, and more. Get a quick, no-obligation quote from our reservation specialists when you call us at (416) 628-1520.
Choose a Reliable Bus Rental Company
GOGO Charters is dedicated to providing you with smooth, stress-free transportation into, out of, and around Toronto. Because we service over 300 cities worldwide, we're there for you for every trip your group takes.
Whether you're traveling for weddings, corporate events, sports tournaments, or private tours, you can relax knowing you've booked a safe and secure bus rental with GOGO Charters. Call our friendly reservation specialists today at (416) 628-1520 for a free quote!
You may have seen us featured in: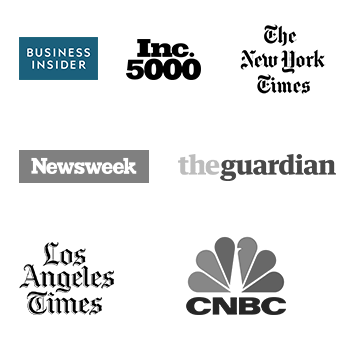 Calculate Rates
from Toronto, Ontario
Last Minute
Prices
GOGO Charters Toronto

1 Yonge Street, #1801, Toronto, Ontario M5E 1W7

(416) 628-1520
Helpful Bus
Rental Resources
Latest
Blog Posts