Here are just a few of the companies we've worked with: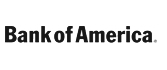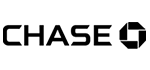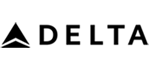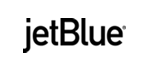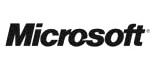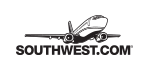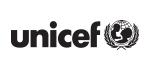 BRAMPTON CHARTER BUS RENTAL SERVICE
CALL 844-233-2240 FOR CHARTER BUSES IN BRAMPTON, ONTARIO
Brampton, Canada: A Perfect Tourist City Near Toronto
GOGO Charters is one of the most popular bus rental companies in North America. With services to well over 200 cities in both Canada and the USA, this company is sure to get you where you need to go. There are now over 2,000 buses in GOGO's veriety of vehicles they have access to, including party buses, mini buses, and standard charter buses. GOGO offers travel services to church groups, school outings, corporate trips, and even wedding parties. Just a few of the major institutions that have used GOGO's services include Delta, Pfizer, Harvard University, and Microsoft. So, if you ever need a charter bus, why not give GOGO a call? GOGO's friendly staff members are ready to handle all your travel needs 24/7. When people think of visiting Canada, they often don't immediately think of the city Brampton. This city in Southern Ontario is officially considered a part of the Greater Toronto Area. Founded in 1853, this city was soon dubbed "The Flower Town of Canada" due to its booming greenhouse industry. Nowadays this city is known simply as Flower City. A few corporations with major headquarters in Brampton include Canadian Tire Corp, Loblaw Companies, Clorox, and NestlÈ. If locals don't work for one of these corporations, they most likely make the 40-minute commute into Toronto everyday for work. For those looking to travel to the Flower City either for a day trip or a few nights stay, there's plenty to do and see in this major Canadian city. Below, you'll find a list of some of the best things to do and see if you ever get to visit Flower City.
Things To See
The most historic attraction in the Flower City is probably the
Bovaird House
. This home was built in 1852, and it now serves as a museum. Guides that volunteer at this house will tell you all about the many different people who owned this house over its long history. The Bovaird House is a stunning example of 19th century Georgian architecture, and many tools used for everyday life in the 19th century are here on display. For those interested in the paranormal, some people have reported seeing a female ghost in the upstairs nursery. Many ghost hunters have been drawn to this house over the years trying to figure out who this motherly spirit is and why she will not leave the empty crib. After taking look at the wonderful Bovaird House, you might want to check out the
Great War Flying Museum
. As the name suggests, this museum is concerned with aviation during World War I. A group of skilled workers meets here to build and showcase authentic WWI planes. Locals built all of the planes you'll see here. While admiring their craftsmanship, you'll also learn how each plane was constructed and the history of aviation during the early 1900s. Perhaps the most beautiful attraction in the whole of the Flower City is the
Saint Elias Church
. Located on Heritage Road, this Ukrainian Catholic church was lovingly built in 1995 out of wood and filled with Byzantine mosaics. Unfortunately, the original church burned down in 2014. Reconstruction efforts are now underway, and it's still well worth your time to take a look at how the church looks at this moment. There are a few pictures of how the church looked back in the 1990s online if you want to check them out.
Things To Do
If you've ever felt the urge to fly a plane, why not visit the local
Flight Centre
. Many folks from around Canada train for a career in aviation here, but you can take your own beginner "discovery flight" course just for fun. This is a truly exhilarating experience that will certainly give you the best views of the Greater Toronto Area. After flying over the Flower City, perhaps you'll want to sit back and take in a good live show. If that's the case, you should head on over to the
Rose Theatre
in the Downtown section of the city. This theatre is relatively new, having only opened in 2006. The main hall here has over 850 seats and hosts a wide range of shows. Whether you're into music, comedy, or Broadway dramas, there's always something going on at the Rose Theatre. If you're still up for some outdoor fun after visiting the Rose Theatre, then you should take a trip to the
Heart Lake Conservation Area
(HLCA). This 418-acre park is located in the Etobicoke Creek and offers visitors a wide range of outdoor activities. Visitors to Heart Lake can bike, hike, fish, rent a boat, and even go zip-lining. There's also a pool here that's open in the summertime.
Places To Eat
The best fine-dining experience in the Flower City is without a doubt the
Terrace on the Green
. Located on Mississauga Road, the Terrace on the Green features a wood paneled dining room, gazebos, and a waterfall. Terrace on the Green's menu is inspired by European cuisine, and it features seafood linguini, a blackened filet of salmon, and a filet mignon with BÈarnaise sauce. For a taste of Cajun cuisine in Canada, why not try the
Louisiana Seafood & Steakhouse
. A few of the many seafood options on their menu include a BBQ salmon, a haddock almandine, and a snow crab with garlic butter and lemon juice. In addition to serving great food, this restaurant also hosts live bands and encourages dancing. So, if you're craving a taste of classic Southern cuisine in the Great White North, now you know where to go. One of the best reviewed Italian restaurants in the Flower City is
Antica Osteria Italian Ristorante
on Mayfield Road. The founders of this restaurant, Silvana and Domenic Greco, have created a menu heavily inspired by the Italian town of Siderno where they spent most of their childhoods. A few main dishes include a lamb rack with rosemary and a red wine reduction, chicken marsala, and veal topped with arugula, balsamic vinegar, and grape tomatoes. Of course, there's a whole lot more to see and experience in this city, but you'll just have to get on a bus and visit the Flower City for yourself. GOGO Charters now offers competitive packages to help you travel where you want to go in North America. For more information, be sure to call a GOGO representative ASAP.
You may have seen us featured in: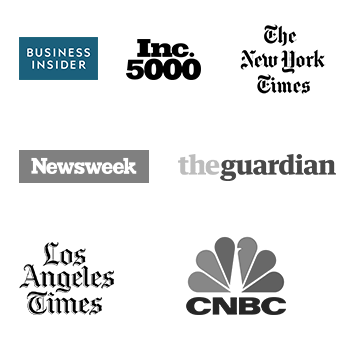 Calculate Rates
from Brampton, Ontario
Last Minute
Prices
Helpful Bus
Rental Resources
Latest
Blog Posts