Here are just a few of the companies we've worked with: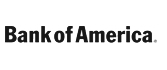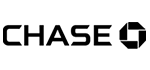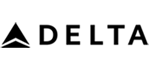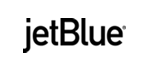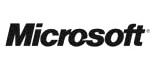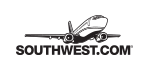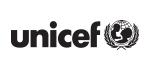 BRANTFORD CHARTER BUS RENTAL SERVICE
CALL 844-233-2240 FOR CHARTER BUSES IN BRANTFORD, ONTARIO
Visiting "Telephone City" On A GOGO Bus: A Guide To Brantford, Ontario
You may never have heard of Brantford, Ontario, but you most certainly know a few of its residents. Hockey legend Wayne Gretzky was born here, plus Alexander Graham Bell successfully tested his telephone here for the very first time. There's a whole lot to see and do in this calm southwestern city, and fortunately GOGO Charters platform offers both charter bus and bus rental services here. If you've never taken a bus through GOGO, then you've never truly travelled in style. The staff at GOGO works hard to ensure every one of their customers has an amazing travel experience. GOGO now travels to over 200 cities in the USA and Canada, so you can be certain to find your desired destination serviced by a GOGO bus. All of the buses are state of the art, complete with the latest amenities to ensure you are totally comfortable throughout your trip. If you ever get the urge to travel around, just give GOGO a call.
Alexander Graham Bell's House
It shouldn't come as a surprise that the Bell Homestead is the most popular tourist attraction in this city. This National Historic Site was the former home of Alexander Melville Bell, the father of world famous inventor Alexander Graham Bell. Graham Bell actually conducted his very first experiments on the practical telephone in this house. Eventually Graham Bell was able to make a long distance call from this phone and another phone in Paris, Ontario in 1876. Visitors to this internationally renowned home learn all about the Bell family and the legacy of Alexander Graham Bell's achievements.
For Young Visitors
One of the best places to bring your children in Brantford is the Twin Valley Zoo. This award-winning 25-acre zoo has many exotic animals to visit, including lions, tigers, bears, peacocks, turtles, zebra, and monkeys. The attentive staff is always more than willing to help educate their visitors on the various animals located in this zoo. There are also "Beyond the Barriers" experiences that people can sign up for to meet a few of the animals up close and personal.
Wayne Gretzky Sports Centre
To celebrate the legacy of one of Canada's hockey legends, city organizers built the Wayne Gretzky Sports Centre. This sports centre is very popular with the local community for its swimming pool, fitness area, and arena. Visitors can take a look at the Sports Hall of Recognition in this centre, take a peek in the pro shop, and even have a bite to eat at the restaurant. Perhaps there is no better way to honor the legacy of Gretzky than taking a quick look at this sports centre that he helped inspire.
For Garden and Art Lovers
Another popular tourist attraction in this city is Glenhyrst Gardens. These gardens were once owned by prominent industrialist Edmund Lister Cockshutt until his passing in 1956. Eventually these gardens entered into the hands of the city government, and now Glenhyrst Gardens can be visited by all. In addition to the gardens that surround this property, there are various visitors' areas where people can take in various local arts and crafts demonstrations and displays. This is a perfectly picturesque spot for the garden lover in all of us. Plus, after you are done taking in these gardens, you can also pop in for a quick peek at the Glenhyrst Art Gallery of Brant. There are always great art exhibits going on at this art gallery, and there's even a tearoom here where you can take a breather and enjoy a warm local brew.
Military And Cultural History
There are a few significant museums in this town to help visitors deepen their understanding of Canadian culture. One of the most significant museums in this area is the Canadian Military Heritage Museum. Here guests learn about various world conflicts and Canada's role in them. Exhibits include artifacts from World Wars I and II, the Korean War, various military machinery and vehicles, and special exhibits dedicated to both women and indigenous peoples. To learn more about the indigenous peoples of this region, it's important to take a trip to the Woodland Cultural Centre. In the cultural centre's museum guests will find over 35,000 artifacts from local tribes such as the Wahta Mohaks, the Six Nations of the Grand River, and the Mohawks of the Bay of Quinte.
A Few Odd Museums
There are two museums located here that might seem just a bit out of place. The first is the world's only official Carnival Museum. This museum was built in this section of Canada because, believe it or not, many carnivals used to set up shop in southern Ontario during the Great Depression. Here you can learn all you'll ever need to know about this North American entertainment tradition. The second interesting museum located in this part of Ontario is the Personal Computer Museum. Syd Bolton, the founder of this museum, has unashamedly called himself a local "computer guru." He put together this museum to help children understand what computers were like way back in the 1970s and 80s. There are over 1,000 computers and more than 25,000 artifacts here for computer lovers from around the world to marvel over. Just a few of the designs located here are by companies such as Apple, Coleco, Dell, and even Radio Shack.
Stop In For Some Farm Fresh Eats
The Brantwood Farm is a locally celebrated farm that sells a wide variety of products, including fresh veggies, preserves, and fruit. The farmers here are well known for their jarred pickles and their baked goods. If you are visiting this farm in the fall, you will probably be able to take part in a wide variety of "Fall Festival" weekend events. If you are visiting in the spring or summer, you can grab a basket and pick fresh apples or strawberries in this farm's fields. They also grow and sell pumpkins once autumn rolls around. Even if you don't want to purchase anything from this farm, it's still worthwhile to take a walk around here and snap a few pictures. The scenery is especially lovely as the trees change color in the fall.
You may have seen us featured in: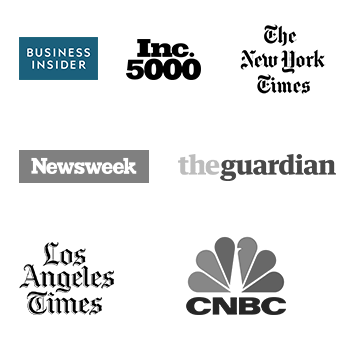 Calculate Rates
from Brantford, Ontario
Last Minute
Prices
Helpful Bus
Rental Resources
Latest
Blog Posts