Here are just a few of the companies we've worked with: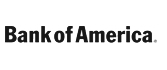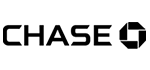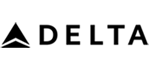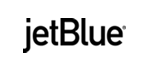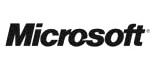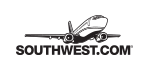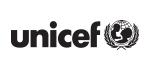 GUELPH CHARTER BUS SERVICE
CALL 844-233-2240 FOR CHARTER BUSES IN GUELPH, ONTARIO
Rent a Charter Bus to Visit Guelph
If you are seeking a trustworthy, state-of-the-art charter bus company in Guelph, Canada, GOGO Charters stands ready to meet your every need. Our Customer Service representatives are available 24/7 to assist you with reservations and the perfect bus rental size for your group. Sit back, relax, enjoy HDTV and WiFi while you leave the driving and destination logistics to our highly-qualified staff. Situated in the province of Ontario between Waterloo and Downtown Toronto, Guelph was founded in 1827 on St. George's Day. The city's nickname '93The Royal City '94is derived from its ancestral relationship with England's King George IV of the House of Hanover. Dating back to the 10th century the Gulephs were originally known as Guelfs. They were members of a British/German dynasty referenced as the House of Welf. North America's first cable TV network was established in Guelph with the system's first broadcast being the Coronation of Queen Elizabeth II in 1953. Guelph's other claim to is that it is home to three of Canada's National Historic Sites.
Places to Visit
Construction of Basilica of Our Lady Immaculate under the auspices of Guelph's founder John Galt spanned a 50 year period making it the longest continuous construction project in the city. Begun in 1875, this Gothic Revival edifice was added to Canada's National Historic Sites list in 1990 and was deemed a basilica by Pope Frances is 2014. John Galt selected the city's highest elevation as the site for the church. Ironically, in keeping with his wishes, City-by-Laws designate that no other city building can be higher than the basilica's spires or obstruct its view in any way. Built in 1856 of limestone from a local quarry, Old City Hall originally functioned as city-government's main site and now is home to part of the city's court system. In its early days, this two-store structure was home to an indoor market and an assembly hall area that served as a gathering place for local citizens. For poetry lovers and military buffs, a visit to McCrae House is a must. This humble cottage that dates back to 1858 was the birthplace of renowned poet John McCrae who wrote the much loved World War I poem '93In Flanders Field. '94 This home was purchased by a group of local citizens in 1996 whose desire was to preserve it and to have it function as a museum for the city.
Things to Do:
Enjoy outdoor activities at Guelph's Exhibition Park. Established in 1871 shortly after the city's founding, a horse racing track was one of its original focal points. Today park activities accommodate tennis, baseball and a playground. Swimming, beach fun and boating can be pursued thanks to a man-make lake near the shore line of Speed River. An estimated 73,500 people both locals and tourists visit Guelph's University Arboretum every year to enjoy nature at its finest and to learn more about local trees, plants and other types of vegetation.
Festivals and Annual Events:
Contemporary Dance Festival will observe its 19 year in June 2017. This 4-day weekend event brings together professional dancers and students of dance for workshops and performances in all genre of contemporary dance. Late Spring of 2017 is the time for the 14th week-long Pride Week celebration for Guelph's LGBT community. Activities finish off with a family-oriented fair and dance. The city's Hillside Festival is staged on the campground near the lake. This musical event brings together artists of all musical genre as well as local musicians of dance and drum. In addition to the enjoyment of lively music, attendees have the opportunity to view and purchase craft items and tasty foods. John Galt Day that occurs the 1st Monday in August. Visitors are heartily invited to join local residents in a day of activities in honor of the city's founder. Family-friendly activities include face painting, water games and the opportunity to purchase fresh produce from various farmer's market vendors. Under the leadership of Paul Prigione Gulph's Festival Italiano will observe its 22nd celebration in 2016. This fun day includes competitions such as a greased pole race, cheese rolling and spaghetti eating. This year's activities conclude with a mass at the Basilica conducted by native son Cardinal Thomas Christopher Collins. The overall goal of Guelph's Festival of Moving Media is to acquaint attendees with the world around them via films, documentaries, discussion groups and workshops. Participants of all ages are guaranteed to learn more about the city and its relationship to the rest of the world.For many years, Guelph's York Road Park has been transformed into an enchanted area for the Faery Fest. This event is a fantastic experience for the young and the young-at-heart. Activities include a parade, costume contests for adults and children and competitions such the foam fighting tournament. Various areas are set apart for musical entertainment to include folk dance lessons.
You may have seen us featured in: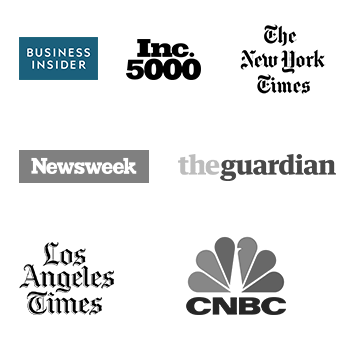 Calculate Rates
from Guelph, Ontario
Last Minute
Prices
Helpful Bus
Rental Resources
Latest
Blog Posts