Here are just a few of the companies we've worked with: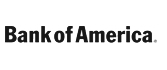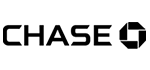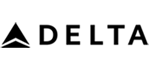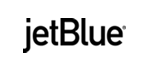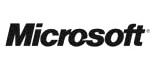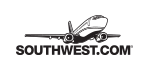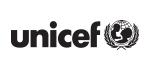 HALIFAX CHARTER BUS RENTAL SERVICE
CALL 844-233-2240 FOR CHARTER BUSES IN HALIFAX, NOVA SCOTIA
Tour Halifax With GOGO Charters!
Do you require a charter bus in Halifax? The busses on our platform consist of large buses, motor coaches and minibuses for the convenience of our customers. Select transportation meeting your specific group needs. Reserve your rental at any hour of the day or night by calling
844-233-2240
today!
See Nova Scotia in a GOGO Charters Bus!
Scenic Halifax offers a treat for tourists interested in visiting the city in a rental bus! Located along the Atlantic Coast of Nova Scotia, this historic provincial capital boasts a lot of interesting activities! Take a bus to see the windswept coastline; go shopping and dining near the port; or enjoy fun excursions outside the city to explore
Kejimkujik National Park and Historic Site
to the south or rugged
Cape Breton Highlands National Park
far to the north. GOGO Charters administers a large rental fleet. We possess the resources required to transport your charter group around Halifax or across Nova Scotia (or even to other parts of Canada or the United States). Best of all, you'll enjoy the freedom of scheduling your travel during the hours you prefer. You can reserve one of our vehicles on the dates and times best suited for your travel itinerary. GOGO Charters gives you the flexibility required to experience the considerable charms of Halifax and Nova Scotia at your leisure. Reserve a bus to take your group to see charming fishing ports along the Bay of Fundy. Or organize a longer trip to visit New Brunswick or Prince Edward Island to admire brilliant displays of autumn foliage. You'll experience delightful charter trips when you book your travel using GOGO Charters as your transportation provider.
An Exceptional Bus Rental Opportunity
Why should you consider arranging to travel using GOGO Charter's vehicles? Several reasons make our charter service the clear leader. Consider these advantages: First, GOGO Charters rents a fleet including vehicles of many different sizes. You won't need to spend money hiring a huge tour bus if your group includes only a handful of people. Select one of our convenient minibuses instead! You'll save money because we offer so many great options for bus rentals! Second, when you travel in a GOGO Charters vehicle, you'll appreciate the clean, luxurious surroundings. We make our customer's comfort and safety our top priority. Enjoy a pleasant trip in a tidy, modern vehicle with an attractive cabin. Our plush, well-padded seats will enable you to reach your destination refreshed and ready to see local sights and attractions! Third, GOGO Charters pays close attention to local safety and vehicle maintenance regulations. Our fleet receives regular mechanical inspections. We perform necessary tasks to keep our buses and minibuses operating smoothly throughout the year. If you do encounter a problem along the road, we can supply a replacement vehicle quickly so your group won't suffer unwelcome travel delays. Fourth, when you select a GOGO Charters vehicle, the members of your group will enjoy the opportunity to relax and enjoy the journey while a skilled bus driver transports everyone to the destination. We hire local drivers who comply with licensing requirements. They appreciate local roadway conditions and will ensure your party arrives by the fastest, most convenient routes! Fifth, GOGO Charters maintains a convenient 24/7 reservation system. You can call to reserve your bus weeks or even months in advance of your intended journey. If you require additional buses to accommodate a larger tour, our around-the-clock scheduling makes reserving extra buses very easy.
Enjoy a Great Charter Experience
By selecting GOGO Charters for your next rental bus trip in Nova Scotia, you'll ensure your charter group travels in comfort. We accommodate passengers of all ages. Whether you require a bus for a school event, a business trip or a recreational endeavor, our excellent platform of motor coaches, full-sized buses and minibuses will furnish pleasant transportation. We strive to meet or exceed customer expectations. Every bus supplies a temperature-controlled environment. Allow your bus ride to provide an opportunity to relax or socialize with others in the group. By hiring a charter, you'll ensure a happy, worry-free journey!
Contact Us Now
Making the decision to rent a bus from GOGO Charters to tour Nova Scotia's beautiful capital city or to explore this magnificent Canadian province along the Atlantic Coast makes a lot of sense. You can help your charter group enjoy a wonderful trip at affordable prices! To go ahead and schedule a reservation, simply call GOGO Charter at
844-233-2240
. Once you know the dates for your journey, don't delay! Call our customer service representatives to finalize the details for your next charter as soon as possible! We'll help you see Canada in luxury!
You may have seen us featured in: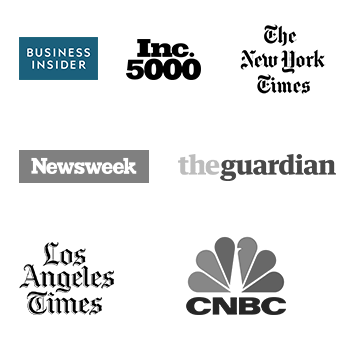 Calculate Rates
from Halifax, Nova Scotia
Last Minute
Prices
Helpful Bus
Rental Resources
Latest
Blog Posts