Here are just a few of the companies we've worked with: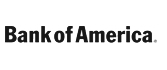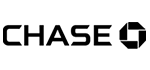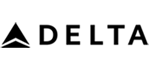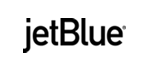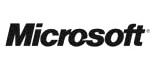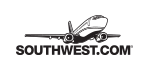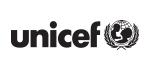 Hamilton Charter Bus Rental Service
CALL 844-233-2240 FOR CHARTER BUSES IN HAMILTON, ONTARIO
Have Fun Seeing Hamilton in a GOGO Charters Bus!
When your group requires a comfortable, clean rental bus in Hamilton, Ontario, contact GOGO Charters. Select a motor coach or a full-sized bus, or choose a more compact minibus. The vehicles are kept in excellent condition. Call us now at
844-233-2240
to place a reservation using our convenient 24/7 service.
A Dynamic City
With a population rapidly exceeding
three quarters of a million people
, today Hamilton offers a wide array of exciting cultural and recreational opportunities. This vibrant metropolitan area along the shores of Lake Ontario draws visitors from across Canada and around the globe. When you schedule your next chartered vehicle through GOGO Charters, you'll ensure your passengers enjoy carefree transportation when they visit attractions in this dynamic urban center! Use one of the vehicles to see the latest sporting events or concert performances at
Copps Coliseum
. We can carry your group to interesting night spots and theatrical performances, too. Have fun attending
world-class hockey matches
as a group! Many visitors enjoy participating in
cruises
on Lake Ontario or nearby Lake Erie. Ask GOGO Charters to find a bus to drive your party to and from these fun-filled special events! When you schedule a GOGO Charters bus rental, you'll remain in charge of the itinerary. The historic City of Hamilton offers a pleasing variety of landmarks and green spaces. Numerous educational and cultural institutions enrich this community. From
the Royal Botanical Gardens (in nearby Burlington)
and stately
Dundurn Castle
to
the Museum of Steam and Technology
and
the Canadian Football Hall of Fame
, your group will discover numerous fascinating landmarks and activities in this part of Ontario. See all these attractions with the assistance of a luxurious bus provided by GOGO Charters.
More Flexible Local Travel: An Illustration
Our customers appreciate GOGO Charters because we offer both outstanding service and so many different sizes of vehicles. Exceeding your expectations remains our goal. We've become a leading charter bus company in Canada because we adhere to this philosophy. Your group will enjoy the ability to choose transportation suited to large or small travel parties. For instance, if you sponsor a professional or occupational conference in Hamilton, you might consider using the motor coaches or full-sized buses to transport participants from hotels to the meeting site and dining venues in order to ensure everyone arrives at these proceedings on time. Hire minibuses for small group excursions to visit local landmarks and museums. You'll increase your conference revenues and also entertain vacationing spouses and family members of the participants by offering these types of optional sightseeing charters in conjunction with your main event. By combining a conference with tourist amenities in this way, you could increase your attendance rates because participants can provide their family members with a vacation while they attend interesting work-related seminars! Ask GOGO Charters to furnish transportation for your next business or professional conference!
A Pleasant Trip
GOGO Charters has access to stylish, very comfortable vehicles. Your passengers will enjoy the ample windows and roomy, temperature-controlled cabins. We furnish plush, padded seating in the buses. We also have access to professional, licensed bus drivers. These individuals possess experience transporting groups. Let your bus driver navigate seamlessly through traffic while your group relaxes and focuses upon your travel events. You'll love the ability to arrive refreshed and on schedule after a carefree journey!
Tour a City or a Province
Since GOGO Charters operates in every major Canadian city, we have an excellent resource for tour sponsors seeking rental buses for excursions to locations throughout Ontario or even nationwide. For example, reserve a vehicle to travel to landmarks and attractions along the Atlantic Coast. Or ask us to retrieve buses for groups touring British Columbia. You'll expand your group travel options by selecting comfortable GOGO Charters vehicles. The ability to schedule group travel easily at any hour of the day or night greatly assists charter sponsors. We can accommodate travel parties of all ages. Make GOGO Charters the first number you call when you seek a dependable rental vehicle for a group of any size. We offer surprisingly affordable rates. Just imagine how great you'll feel when your passengers report enjoying a wonderful road trip! When you arrange for them to travel with GOGO Charters, you'll make a great impression on them. We value your business and we'll work very hard to earn a great recommendation from you!
Call Now!
For the convenience of our customers, GOGO Charters maintains a reservation system which operates on an ongoing 24-hour basis. You can contact us at any hour of the day or night to place a reservation for a clean, modern vehicle. To reserve your next motor coach, full-sized bus or minibus, simply call us at
844-233-2240
. We look forward to helping you enjoy excellent group travel!
You may have seen us featured in: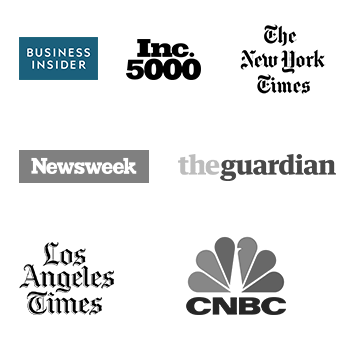 Calculate Rates
from Hamilton, Ontario
Last Minute
Prices
Helpful Bus
Rental Resources
Latest
Blog Posts