Here are just a few of the companies we've worked with: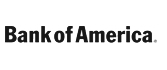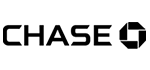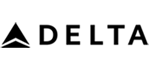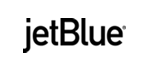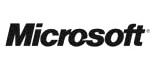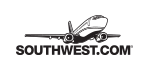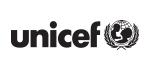 KAMLOOPS CHARTER BUS RENTAL SERVICE
CALL 844-233-2240 FOR CHARTER BUSES IN KAMLOOPS, BRITISH COLUMBIA
Tour The Beautiful Kamloops Area With GOGO Charters!
Do you enjoy the beauty of mountainous southeastern British Columbia? Then you'll appreciate GOGO Charters exceptional bus rental service. Select a modern motor coach, bus or minibus to transport your group throughout Kamloops and its environs. You won't regret your decision to count on us! Call
844-233-2240
now to request your charter vehicle. We maintain a helpful 24/7 reservation system for your convenience!
Scenic Kamloops
Some of the most breathtakingly beautiful scenery in Canada exists within a short drive of Kamloops. This part of British Columbia affords ready access to sites of interest for people who enjoy an active outdoor lifestyle. From skiing and mountain climbing, to hiking, kayaking, nature photography and more, you'll discover a wealth of exciting pursuits in this region. When you consider chartering a vehicle to see this locale, think of GOGO Charters. We hope to become your preferred charter bus service. Our company has achieved a respected position in the tour industry because we place so much importance on providing outstanding customer service. You can hire GOGO to transport you to local attractions within Kamloops. Visit restaurants, shops, cinemas and other sites with ease in a stylish vehicles. You'll enjoy the luxury of traveling in a comfortable coach with a skilled, professional driver at the wheel. We possess the ability to accommodate groups of all sizes and ages.
Traveling Around British Columbia
GOGO Charters supplies a great way to see the surrounding area, also. For example, we can transport groups to nearby ski resorts. This region abounds in thrilling ski vacation opportunities. You'll enjoy ready access to some of the best slopes and powders in this mountainous Pacific Coast province! Consider a few of the advantages of reserving a convenient GOGO Charters rental for your group travel. If everyone had to drive independently to remote sites in British Columbia, your group would expend a lot more time waiting for late arrivals. Reach a recreational activities destination together and avoid delays by using our charter service. Simply delegate the driving to us! GOGO Charters will help you reach a trail head, a vacation ranch, a ski resort, a summer camp or a rock climbing meet up location with ease. We'll also transport your group home during the return leg of your journey.
Enjoy Group Excursions
The spectacular scenery in this part of Canada attracts numerous visitors every year. Group travel in this region offers many advantages. For one thing, you'll have an opportunity to relax during your journey. Arrive refreshed and ready to focus on your group events. Additionally, visitors often see more by riding in a well-designed tour bus than driving. You can rest and admire the scenery while we worry about navigating along the best route to reach your destination safely and on time. This region usually experiences heavy winter precipitation. Navigating along the sometimes remote roadways in this scenic area proves challenging sometimes. Traveling during the coldest months of the year on a bus offers a more appealing alternative for most people than applying tire chains and driving across snowy mountain landscapes.
A Supremely Comfortable Road Trip
We take great pride in offering our customers exceptionally comfortable accommodations. No matter how low the thermostat falls outside, within one of the clean, temperature-controlled vehicle interiors you'll remain warm. Experience a pleasant journey when your group hires a GOGO Charter! Vehicle options that are offered include plush, well-padded seating. These buses provide a soothing environment for road trips. Experienced drivers possess the skills required to drive motor coaches, buses or minibuses through winding mountain roads. Passengers can enjoy the ride: share conversation, nap or simply admire the scenery! If you've considered visiting local ski slopes, you'll appreciate the vehicles roomy cabins and ample storage space. Take along the athletic gear you require by selecting a vehicle from our fleet designed to meet your travel goals.
Make Your Reservations Soon!
We offer convenient around-the-clock reservations. For the best selection, you'll want to finalize your tour bus arrangements as soon as possible. Call us at
844-233-2240
to speak with one of our service agents!
You may have seen us featured in: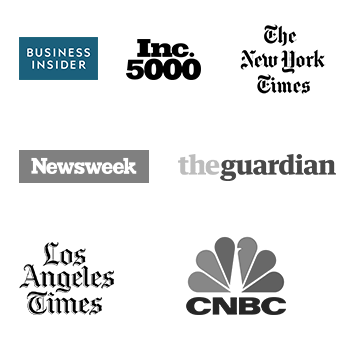 Calculate Rates
from Kamloops, British Columbia
Last Minute
Prices
Helpful Bus
Rental Resources
Latest
Blog Posts