Here are just a few of the companies we've worked with: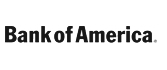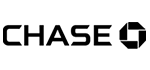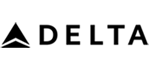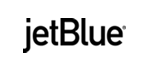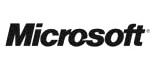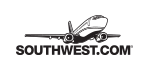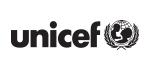 KANATA CHARTER BUS RENTAL SERVICE
CALL 844-233-2240 FOR CHARTER BUSES IN KANATA, ONTARIO
Visit Kanata Events More Easily in a GOGO Charters Bus
Do you reside in rapidly growing Kanata? Does commuting through our busy city traffic poses a problem for your customers sometimes? Then consider sponsoring more convenient group travel using a modern rented bus. GOGO Charters platform has access to vehicles ranging in size from large motor coaches and full-sized buses to more compact, easily maneuvered minibuses. Ask us to transport groups in luxury around this dynamic suburban area! Call us now at
844-233-2240
. We remain open on a 24/7 basis to accept your reservation.
A Dynamic Suburb of Ottawa
Once a quiet small town located some distance away from the capital city of Ontario, today Kanata has developed into a thriving, vibrant center of commerce on the fringes of Ottawa. From its attractive suburban developments to the city's busy shopping malls, this community provides a residential center for thousands of people who commute to work nearby. Whether you require a brief, one-time chartered excursion in this location or regularly recurring bus rental assistance, GOGO Charters will help your group attend activities in bustling Kanata in comfort. Use the bus to see local attractions by road. For example, if your company chooses to sponsor a VIP caravan to carry prospective buyers on a real estate scouting trip, a good-looking, modern vehicle will help you create a very favorable impression upon your customers. We also furnish reliable transportation for firms offering relocation tours, athletic functions, conferences, casino night excursions, senior health fairs and a wide variety of other neighborhood activities. The buses are maintained in excellent condition. They offer a comfortable and stress-free way to travel in Kanata! When your passengers compare driving in this fast-paced city to riding in a nicely decorated vehicle, they'll prefer a carefree GOGO rental! Obtain the customer goodwill your business or organization desires by calling us to reserve your local transportation for groups.
Provincial And National Travel
GOGO Charters also provides a welcome solution for sponsors seeking private commercial buses for longer road trips, too. We conduct business in every major city in the Province of Ontario. You'll also find operating charters in other provinces. When you require a safe, convenient way to transport tours across Canada in comfort, give us a call! For example, if you hire musical bands to perform at concerts, casinos, or fine dining establishment, let their agents know we offer dependable chauffeured travel in comfortable motor coaches, buses or minibuses. Performers who maintain a busy schedule will appreciate the convenience of attractive chartered minibuses. We'll transport groups in style following an itinerary provided to us. Instead of arriving tired and exhausted after a difficult drive to a location, your group will disembark from a vehicle relaxed and ready to focus. We furnish secure, reliable transportation for a wide variety of companies and organizations. Ask us to transport student teams to sporting events or to carry your volunteers to activities. A GOGO Charters bus accommodates people of all ages and projects of every size.
Excellent Service
As full-time charter bus providers, we appreciate the vital importance of providing excellent customer service. We hope you'll use GOGO Charters for your rental vehicle needs and recommend us to others. Your business matters to us! We'd appreciate the opportunity to become your charter provider of choice. Think of us the next time you consider renting a motor coach or bus. We maintain the buses in top condition. Everyone will appreciate our commitment to helping you adhere to important scheduling deadlines by keeping vehicles in good repair. Additionally, GOGO Charters furnishes skilled drivers, individuals who possess the required credentials and experience to transport groups. Your passengers can enjoy a fun, carefree journey while we worry about navigating to your desired destination.
Travel Together
Have you ever encountered a problem as an event organizer because some participants arrived very late to join scheduled activities? When group members travel individually to popular functions, problems locating an address or finding parking may pose unwelcome delays which impact the sponsor. Eliminate this potential source of aggravation by hiring a dependable charter through GOGO Charters for your group members. We can supply convenient door-to-door service. Passengers appreciate the ability to disembark from one of the buses close to a main entrance or front gate. We offer a great way to ensure your next event occurs on schedule because all of the participants will arrive at the destination on time. Traveling as a group helps many charter passengers develop a stronger sense of camaraderie, too. For instance, when you hire GOGO Charters to escort your prospective VIP business customers on tours, you'll get an opportunity to become better acquainted with these individuals while traveling. Build better business relationships with your customers by furnishing complimentary tour bus services!
Contact Us
GOGO Charters maintains an around-the-clock reservations desk to assist you. Call us at
844-233-2240
whenever you decide to choose a rental bus provider. Our clean, modern vehicles and stellar customer service will delight you!
You may have seen us featured in: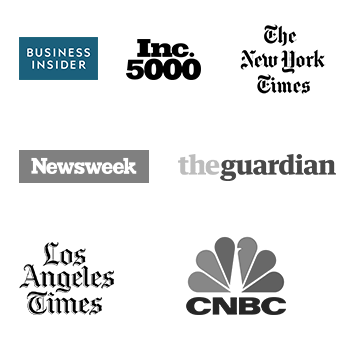 Calculate Rates
from Kanata, Ontario
Last Minute
Prices
Helpful Bus
Rental Resources
Latest
Blog Posts