Here are just a few of the companies we've worked with: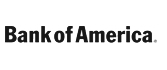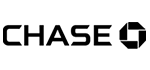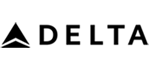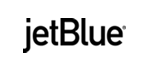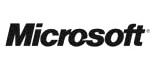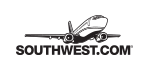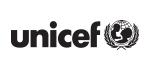 KELOWNA CHARTER BUS RENTAL SERVICE
CALL 844-233-2240 FOR CHARTER BUSES IN KELOWNA, BRITISH COLUMBIA
Rent a Charter Bus to Visit Kelowna
GOGO Charters is a leading bus rental service platform, ranked top position by the US Bus Association. If you are planning a day trip or other festive event, GOGO will rent you a charter bus, motor coach, and other luxurious rental vehicles. Some of the vehicles are fitted with amenities such as Wi-Fi and entertainment systems that enhance the comfort of people on tour. GOGO Charters serves Canada with cheap and reliable services that are hard to find anywhere else. The charter's customer care can be accessed on a 24/7 basis through their mobile contact 844-233-2240. Canada is the home of fascinating cities that one would love to explore during a festive season. While exploring the cities, you will have a chance to tour some of the beautiful sceneries, dine at best restaurants, and participate in recreational activities that will give you an unforgettable tour experience. If you are planning a trip, then you should probably consider Kelowna as one of your travel destinations. Why the city is one of Canada's destinations that most people admire To most people who love touring North America, the British Columbian city is a favorite city due to its strategic location on the shores of Okanagan Lake and Okanagan Valley. Besides being strategically located, the city is also rich in attractions like Art Galleries, Prospera place, Golf Courses, Beaches, and good ecosystems among other attractants. Your tour won't be complete before you get to explore a little bit into the unique sport and culture of the locals. Get to experience an adrenaline rush by participating in sports like boat racing and the center of gravity festivals that will make your tour worth the price.
Attractions in the city
The various attractions that you should not miss during your trip include the Myra Canyon Park. At Myra Canyon Park, you and your family will enjoy outdoor activities like Horse riding and the ropes challenge. The ropes challenge is open for people of all ages to participate. During the challenge, your family will get a chance to explore Myra Canyon nature by being involved in breathtaking challenges like climbing, swinging and ropes balancing. Apart from the rope challenge, you will get a chance to hike Myra Canyon's graphic nature while riding a horse or a bicycle. Depending on your choice of fun activity, you will leave the park pleased and physically fit. If you are a water lover, then Lake Okanagan is the ideal spot you should tour. At the lake, you will find a chance to hike around the pristine beaches of the lake while viewing the tranquil waters. You can also consider sailing into the heart of the beautiful waters using a boat, a yacht, charter, ski boats, pedal boat, and canoes. After the hike, you can spend the rest of the day dining on local delicacies from the best restaurants located on the shores. Knox Mountain Park is located 300 meters above Lake Okanagan water level. The Mountain Park is the major park in the British Columbia city, which is explored by thousands of residents and tourists. The factors that make it a favorite destination are that from the mountain, you can view Lake Okanagan, surrounding mountains, and the city among other landmarks. While at Knox Mountain Park, travelers can enjoy outdoor fun activities like hiking, jogging, biking, watching birds, and other outdoor recreational activities. Knox Mountain Park is decorated with beautiful flowers like the Okanagan Sunflower and other yellow flowers. The ecosystem makes it an ideal place for a picnic. Waterfront Park is another attractant that you should consider exploring to make your tour even more adventurous. Water Front Park has viewing points from which you can view the city skyline, ships, the cranes and the Olympic Mountains, artwork, and plant life. In the afternoon, the park is quiet making it a place where people can relax after a tiresome day hiking. Besides relaxing, you can also spend some quality leisure swimming in the waters or boating. Alternatively, you can opt to explore the art gallery in Rhapsody Plaza to purchase some artworks sculpted by the best local artists. Kasugai Japanese Garden is a symbolic garden that was built in 1987 to signify the close relationship between the city and Kasugai. The culture-rich place features a waterfall and pine trees that make it an exceptional place for taking photos and holding small events. You can also tour other places like Okanagan Wibit Water Park, Ogopogo Parasail, Eldorado Parasail, and Elevate Heli-Yoga.
Cultural events
Besides the scenic beauties in the city, you will also love to savor the cultural and sports events held occasionally. Center of gravity festivals is one of the events that have been detained during the summer period. The center of gravity festival take place on the shores of Lake Okanagan and features various beach sports alongside entertainment from some top pop artists. The three-day festival is thought to harbor close to 25,000 locals and travelers who come to watch sports activities like basketball, skating, biking, and volleyball. Given the British Colombia's strategic position alongside Lake Okanagan, your event organizer can even schedule a boat racing activity. For instance, in an event organized by Kelowna Dragon Boat Club, beginners and professionals are invited to participate in the boat race composed of 20 paddlers in a dragon boat. The boat racing event helps to unite paddlers while exposing participants to a fun filled event.
Wineries and Vineyards in the city
If you love drinks, then the city is an ideal place for you to tour. The city harbors more than 30 wineries where you can taste and purchase some of the locally manufactured wines from the best grape farms. A visit to the wineries will give you an excellent time to spend with family members and colleagues as you relax in the beautiful gardens surrounded by vineyards and country environment. The city is among the destinations that most people find easy to tour. It is strategically located in a picturesque environment that features water bodies, different plant species, mountains, and beaches. While in the parks, professional tour guides will help you explore various areas while engaging you in fun activities. Additionally, each of the areas is easy to access given the availability of professional transport companies that will get you wherever you want whenever you want.
You may have seen us featured in: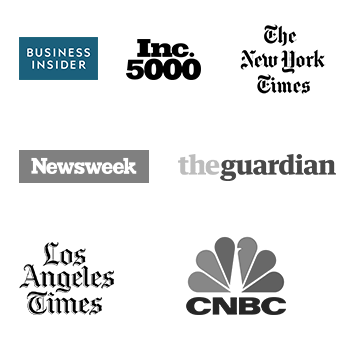 Calculate Rates
from Kelowna, British Columbia
Last Minute
Prices
Helpful Bus
Rental Resources
Latest
Blog Posts