Here are just a few of the companies we've worked with: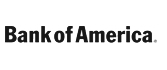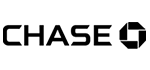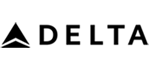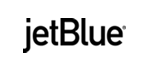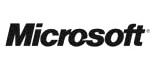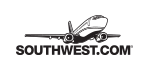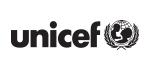 KINGSTON CHARTER BUS RENTAL SERVICE
CALL 844-233-2240 FOR CHARTER BUSES IN KINGSTON, ONTARIO
See Kingston With GOGO Charters
Does your group plan to visit lovely Kingston, Ontario soon? Tour this dynamic Canadian community in style with GOGO Charters. Located beside the St. Lawrence waterway along the shore of Lake Ontario (not far from the southern Canadian border with New York State), the city offers a wealth of tourist activities. Obtain the maximum enjoyment from your visit by selecting your type of rental bus through a GOGO Charters reservation associate. GOGO Charters has access to modern, nicely decorated, comfortable motor coaches, full-sized buses and minibuses. Call
844-233-2240
now to arrange for your charter vehicle. Great selection and surprisingly affordable prices will please you!
Vibrant Kingston, Ontario
This city provides a popular tourist destination today because of its numerous landmarks and attractions. Your group will enjoy exploring a variety of downtown markets while admiring imposing Nineteenth Century architectural designs in this distinctive locale. Or savor memorable foodie experiences while you spend time dining at local bistros and fine restaurants here! When you use a bus rental, you'll enjoy complete control over your group itinerary. For instance, perhaps you'll decide to take your charter group across the bay to visit
Fort Henry
, an historic fortress restored by the late Kingston resident Ron Way? Spend time touring this one-of-a-kind location. Or take a trip to see the unusual
Penitentiary Museum
, a specialized repository of information about Canada's federal penal system. By using a convenient rental, you'll have the opportunity to see some very renowned local attractions! Other popular landmarks here include the bustling waterfront section, the scenic
Lemoine Point Conservation Area
and the unique
Murney Tower National Historic Site
. Visit all these locations, and more, riding in a comfortable vehicle.
Travel Widely With GOGO Charter
When you arrange for transportation for your group through GOGO Charter, you'll gain the freedom to explore the attractions of most interest to you. Buses can carry people of all ages in comfort throughout Kingston. For instance, buses provide a great way to take teen athletes to a school sporting event in safety and comfort. Or call upon us to assist your company in arranging a VIP tour for business executive and their families. Your firm will gain goodwill and please corporate guests by using a modern, stylish motor coach, bus or minibus. Whether your group chooses to spend a few hours visiting a restaurant or attending a concert, or whether you prefer to schedule longer excursions to attend events in outlying areas, drivers offer a convenient, flexible means of touring this region. Take a day trip to Ottowa. Or enjoy a longer journey visiting national landmarks in Montreal, Quebec. Charter buses will furnish your group with the capability to see attractions of interest to you locally, within the province or even across Canada!
Travel in Luxury
One big advantage of traveling in a GOGO Charters rental vehicle involves the comfort you'll enjoy during your journey. The attractive interior decor of the buses will impress your charter group members favorably. Every vehicle offers a climate-controlled environment, ensuring your party will ride in comfort despite bitterly cold or searingly hot weather. Additionally, GOGO Charters helps ensure the success of chartered bus tours by accessing skilled drivers. These licensed professionals possess familiarity with local weather and roadway conditions. They strive to transport groups to destinations on schedule using the best routes. Avoid the inconvenience and stress involved in traveling independently to a large event or conference. When your charter members ride in an elegant GOGO Charters motor coach, everyone can relax and enjoy the journey. Chauffeured busesw will drop you at your destination and provide reliable return transportation for your group so you can focus on the activities of interest to your charter members!
Have Fun Along The Way!
Well-maintained vehicles that are furnished will permit passengers to fully enjoy travel in Canada. You'll appreciate the ability to relax, socialize with other passengers, or simply study surrounding landscapes. Reach your destination refreshed after a comfortable journey. Today, bus rental companies appreciate the importance of maintaining attractive vehicles. If your firm has searched for a prestigious form of travel, you'll relish the great impression your group makes when everyone arrives in a GOGO Charters rental! Travel in style in trendy minibuses, buses and motor coaches. Tour sponsors also value the ready availability of our customer service agents. You can reach GOGO Charters on a 24/7 basis to place a reservation or hire an additional vehicle. The convenience of this system makes planning your group tour much easier!
Reserve Your Vehicle Now
Go ahead and make a reservation now by calling
844-233-2240
. We seek to provide customers with an exceptional level of service! Count on GOGO Charters to help you create a memorable charter tour!
You may have seen us featured in: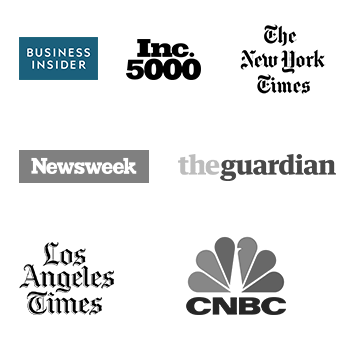 Calculate Rates
from Kingston, Ontario
Last Minute
Prices
Helpful Bus
Rental Resources
Latest
Blog Posts