Here are just a few of the companies we've worked with: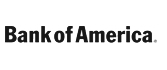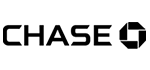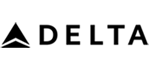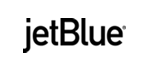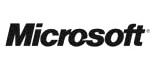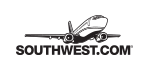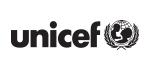 LAVAL CHARTER BUS RENTAL SERVICE
CALL 844-233-2240 FOR CHARTER BUSES IN LAVAL, QUEBEC
Laval, Canada: Full Of Fine French Cuisine And Culture
GOGO Charters is an award-winning bus rental service in North America. Many people both in Canada and the USA use GOGO's professional services to help them get wherever they need to go. GOGO's 2,000 vehicle options includes charter buses, party buses, and mini buses. Just a few services GOGO offers include wedding transportation, church group travel, vacations, and academic field trips. Famous companies like Wells Fargo, American Express, Bank of America, and JetBlue have raved about GOGO's services. If you ever need help finding the perfect charter bus for your next vacation, now you know who to call: GOGO Charters. About a 30-minute drive from the city of MontrÈal, Laval is a laid-back city in the southwest of QuÈbec. Originally founded by the Jesuits in 1636, this city of roughly 400,000 residents still has traces of its agricultural past all around. Most people who live in this city commute to MontrÈal for work everyday. For those who are into culture, nature, and adventure, there's plenty to do, see, and eat in this charming Francophone city. If you are traveling through the Canadian province of QuÈbec, it's well worth your time to stop here for a day or two.
Must See Attractions
One of the most popular attractions in Laval is the
CosmodÙme
. As you might have guessed from the name, this museum has to do with outer space. Founded in 1994, this museum has become the official home of Space Camp Canada. Visitors can explore a space shuttle cockpit and learn all about what it takes to become a real astronaut. There are also a few lunar rocks here for guests to take a look at. After exploring outer space, why not explore this city's rich French culture? The best place to take in Laval's rich Francophone culture is to visit the
Ch'teau Taillefer Lafon
. This local vineyard was the the first to be officially recognized in all of QuÈbec. A few of the products made here include fortified white wine, ice wine, rosÈ wine, red wine, and various ciders. As you walk around this award-winning vineyard and ch'teau, you'll feel just like you walked into one of the classic vineyards of France. For those who want to commune with nature, head on over to the
Centre de la Nature
. With a size of around 120 acres, this urban park is one of the largest in the greater MontrÈal metropolitan area. There's always something to do here at any time of the year. If you want to snowshoe, hike, ski, or ride a sleigh, you can do it here. There's also a wide variety of farm and tropical animals here that tourists can visit.
For Adventurous Travelers
One of the most exciting tourist attractions in this city has to be the
SkyVenture MontrÈal
. This indoor skydiving wind tunnel located on Avenue Du CosmodÙme is perfect for people who want to experience the thrill of skydiving without the safety hazards of actually jumping out of a plane. SkyVenture allows visitors as young as four years old experience the thrill of skydiving in their giant wind tunnel. Each flight lasts around 60 seconds, and staff members are always standing by to help every single young cadet have the most enjoyable and safe ride possible. If you still need an adrenaline kick, head on over to
iSaute
. This huge trampoline arena offers a large space to just jump around like a crazy monkey. Workers at iSaute recommend bringing comfortable clothes to jump around in. There are around 140 lockers at this location, so you won't have any problem putting away your valuables. The iSaute is a great place to help overly energetic children let off some steam for a few hours.
Good Local Cuisine
Those in the mood for outstanding local French-Canadian cuisine will find many amazing restaurants in this city. In fact, the high-quality restaurants are perhaps the number one reason why people choose to spend a few days in Laval. First off, one of the best-reviewed restaurants in the city is
Les Menus Plasirs
. This fine-dining restaurant is located on Boulevard Satine-Rose and serves up some of the most authentic local cuisine in the city. A few dishes include the salmon p'vÈ with a citrus sauce, the maple duck supreme with brie sauce, and a grilled veal chop on beer cabbage salad. Les Menus Plasirs has been around since 1980, and it shows no signs of slowing down anytime soon. Another quaint French-Canadian fine-dining experience is
Le Mitoyen
. Located in on Place Publique, this restaurant has a wide assortment of wines as well as great QuÈbecois cuisine. A few great dishes offered here include the roasted pigeon risotto with mushrooms and a truffle p'tÈ, the roasted lamb with herb juices, and the filet mignon with a red wine sauce and potato gratin. For a nice steak and a cold refreshing beer, head on over to
The Keg Steakhouse + Bar
. Located on Boulevard le Carrefour, this restaurant has a very relaxing upscale feel. Some of the more popular dishes at this restaurant include a filet with Cajun shrimp, the steak & crab combo, and the steak & lobster. At The Kegís bar youíll find plenty of drinks to choose from, including martinis, cocktails, draft beer, and cider. If you feel like shopping and dining at a more mid-range level, perhaps you should check out
Centropolis.
This shopping mall area is full of restaurants, fitness centers, shops, and entertainment venues. A few of the more popular eateries located here include the pizza restaurant Enoteca Mozza Pizzeria Moderna, traditional QuÈbecois restaurant Les Enfants Teribles, and the French restaurant L'Aromate. People unfamiliar with this city are often astounded at how much this metropolitan area of QuÈbec has to offer. If you want to head on over to experience the well-preserved French culture that still pulses through this region, give GOGO Charters a quick call. GOGO's staff works 24/7 to ensure you always get the quality care you deserve.
You may have seen us featured in: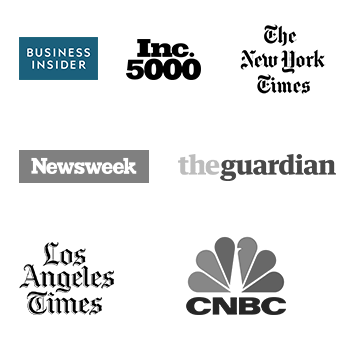 Calculate Rates
from Laval, Quebec
Last Minute
Prices
Helpful Bus
Rental Resources
Latest
Blog Posts