Here are just a few of the companies we've worked with: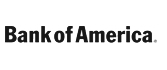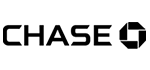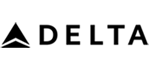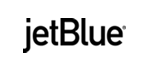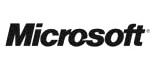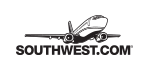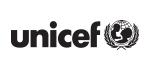 LETHBRIDGE CHARTER BUS RENTAL SERVICE
CALL 844-233-2240 FOR CHARTER BUSES IN LETHBRIDGE, ALBERTA
Tour Scenic Lethbridge With GOGO Charters!
Do you want to tour scenic Lethbridge? This vibrant community in far southern Alberta lies just a short drive away from the magnificent MacDonald Range in the Rocky Mountains. When you select GOGO Charters as your bus rental company, you'll enjoy the ability to pick vehicles matching the needs of your tour group. Choose motor coaches, full-sized buses or modern minibuses for your next excursion in the Lethbridge area. We maintain a state-of-the-art 24/7 reservation system for your convenience. Call us now at 844-233-2240 to schedule transportation through GOGO Charters!
Exciting Southern Alberta!
Lethbridge draws many tourists every year because of its exceptional, scenic location. Situated just 65 miles north of the U.S. border, the community enjoys proximity to a beautiful natural area with numerous recreational opportunities. A short drive away, world-famous Waterton-Glacier International Peace Park attracts outdoor enthusiasts to this region. The city provides an excellent destination for people interested in touring the famous Standoff Historic Site and the Museum and First Nations Interpretive Center at nearby Fort MacLeod. Skiers, hikers, and camping enthusiasts also flock to this dynamic community! With warm, pleasant summers and frequent rain, this location sometimes experiences bitterly cold winter temperatures. When the thermostat dips below freezing, you'll want to ensure your tour bus company furnishes reliable vehicles. Count on GOGO Charter's excellent fleet to keep your group comfortable throughout the year as you travel in this lovely region. Well-maintained tour buses transport charters to local attractions.
Travel in Comfort
GOGO Charters offers supremely comfortable travel. Select a motor coach, a bus or a minibus equipped with temperature-controlled cabins, plush, padded seating and a clean, tasteful decor. Buses offer broad windows so passengers can appreciate their surroundings and experience the beauty of Canada's magnificent scenery. When your group expects to journey in luxury, you'll want to reserve your vehicles through GOGO Charters! Driving in Alberta during the winter sometimes proves challenging because certain areas experience frigid temperatures and considerable precipitation; consider reserving a vehicle to enjoy reliable, comfortable travel at any season of the year. The dependable minibuses, buses and motor coaches can tackle even icy or snowy roadway conditions!
Carefree Travel
Yet another reason to reserve your group's next vehicle through GOGO Charters platform relates to the importance of enjoying carefree travel. The members of your group can relax and really savor the trip in one of our charter vehicles. We use the services of licensed, skilled drivers. These professionals possess familiarity with local roadway and weather conditions. Drivers ensure your charter will reach its destination on schedule using the best routes. Instead of worrying about arriving on time or locating a suitable parking space, members of your charter will experience carefree travel when everyone rides in the vehicle. Make your next journey in the lovely Lethbridge area a truly pleasant experience by renting an exceptional motor coach, full-sized bus or a minivan. Members of your charter will enjoy a great trip!
Serving Passengers of All Ages
A rental vehicle offers excellent transportation for passengers of all ages. Whether you require a comfortable minibus to carry several generations of a family on a long journey, or you seek a reliable vehicle with ample storage space for a brief vacation to a local ski resort, we can help you obtain the best charter to meet your objectives! Passengers of all ages appreciate the excellent customer service offered by GOGO Charters. As one of the most highly respected charter companies in Canada, we serve a multitude of customers every year. A well-maintained fleet offers a very convenient way to travel throughout southern Alberta or across the nation! For instance, consider renting a vehicle through GOGO Charters 24 hour reservation system for your next school athletic event! Or ask us to transport your company employees on important business trips. The convenience of riding in a chauffeured, comfortable vehicle allows everyone to arrive at the destination relaxed and refreshed, ready to focus on important activities.
Reserve Your Vehicle Now
GOGO Charters takes great pride in providing superb customer service. When you seek a dependable charter bus, you'll want to call us first! You can place a reservation with us at any hour of the day or night. Go ahead and call us now at 844-233-2240 to explore hiring a stylish charter vehicle for your next excursion. We accommodate groups of all sizes at surprisingly affordable rates!
You may have seen us featured in: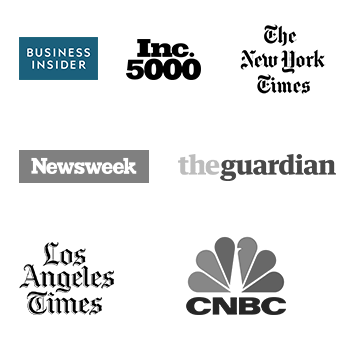 Calculate Rates
from Lethbridge, Alberta
Last Minute
Prices
Helpful Bus
Rental Resources
Latest
Blog Posts