Here are just a few of the companies we've worked with: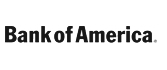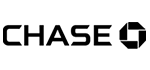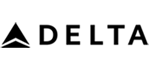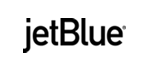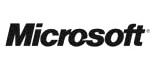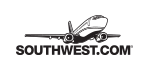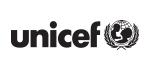 MISSISSAUGA CHARTER BUS RENTAL SERVICE
CALL 844-233-2240 FOR CHARTER BUSES IN MISSISSAUGA, ONTARIO
Rent a Charter Bus to Visit Mississauga
GOGO Charters is a charter bus company that serves clients throughout Canada and the United States. Let us know what your travel needs are and see if we can accommodate your group. A bus rental confers a number of notable advantages as a method of transportation. You can take large groups with you, spare the need to plan for gas pit stops yourself, and rest easy while an experienced, licensed professional takes you into a different city. Why go through the hassle of planning out the logistics of your trip by yourself? GOGO Charters makes the process easy. The bonuses available to add on the bus include Wi-Fi, luggage room, plug-ins, and more. Buses can serve different capacities depending on the group's needs. There are 36 passenger buses, 56 passenger buses, mini buses, party buses, and more. Do you need to book a bus for corporate trips, weddings, airport navigation, or sports teams? GOGO Charters has experience working with a variety of groups and can make the journey easy.
The City
Mississauga is one of Canada'a largest cities, with a total population of nearly 715,000 people. It rests within the province of Ontario and lies along Lake Ontario. A number of prominent corporations have Canadian headquarters based in the area, including Staples, General Electric, Microsoft, and many others. The city also features Toronto Pearson International Airport, which is the nation's largest airport. First Nations that are tied to the land include Algonquian Mississaugas.
Highlights of the Natural World
Some highlights that expose visitors to the natural beauty of the city include Port Credit, Jack Darling Memorial Park, Rattray Marsh Conservation Area, Lakefront Promenade Park, Erindale Park, Kariya Park, and more. Port Credit, also known as the "Village on the Lake," plays host to the Waterfront Festival, boat shows, and more. It also features a playground, boar walks, barbecue areas, and historical tours. A farmers market is held from June to October each year. Kariya Park has a lake at its center. You can catch sights of the Civic Centre clock-tower. First established in 1992, the park was constructed in honor of the city's twin-city relationship with Kariya, a locale in Japan. It features a Japanese-style garden that has irises, ginkgo trees, sculptures, woodlands, lanterns, stones, cherry trees, and much more. Keep an eye out for the Katsura tree, which originated in the Eastern World. Lakefront Promenade Park has a boardwalk, play area for children, beach, marina, out door patio, grills, and picnic areas. The Waterfront Trail rests along Lake Ontario and provides access to beautiful views of one of North America's Great Lakes.
Rattray Marsh Conservation Area
Check out the walking trails, bird watching, photography, Lake Ontario shoreline, and more. The site is open from sunrise to sunset.
Square One Shopping Center
This massive shopping mall features around 350 stores and receives millions of visits annually. In fact, it stands at the second largest shopping center in Canada. A wide variety of stores provide visitors with a plethora of options. In addition, a nearby farmers market is open on Sundays, from 8AM - 4PM throughout the summer and early fall. For electronics, one can head to the Microsoft Store, Apple Store, Best Buy Mobile, or The Source. If you're interested in sports apparel and fitness items, check out GNC, Foot Locker, SportChek, Running Room, and Pro Image, among other stores. Interested customers can also pass by Square One's anchor stores, including Hudson's Bay and Holt Renfrew. Luxury goods, shoes, clothing, furniture, houseware, decor, and many other items are available.
Mississauga Celebration Square
At the core of the city's downtown section, check out Celebration Square. A skating rink is open to the public from 10 AM - 10:30 PM at certain times of the year. Kids and adults alike can rent skates at an affordable rate. Folks who require the use of wheelchairs can also enjoy the skating rink. You can play on the square's lawn, play in the fountain, and more. Keep an eye on the calendar on special events that come up from time to time. For instance, "Light Up the Square" features food, carousel rides, skating, and more.
Playdium
Playdium is a family-oriented entertainment center that features physical, virtual, and interactive activities. Check out rides, simulators, and various cutting edge attractions. Ride go-karts, play mini-golf, or try your hand at the baseball dome. The Go-Kart track is 1.2 kilometers long, and you can choose from one of three different go karts, which vary based on skill level, group size, and other factors. Bumper cars and video games are exciting outlets for kids to showcase their energy and competitive spirit. There are also loads of arcade games that one can play. Tickets can be awarded for successful performances, and the tickets are then subsequently exchanged for prizes. Some of the popular attractions present include the MaxFlight Roller Coaster Simulator, the Lazer Maze, XD Dark Ride, and more. Remember, it is possible to book parts of Playdium for birthday parties and large group events. Check out the website to read testimonials, view pictures, and learn more.
You may have seen us featured in: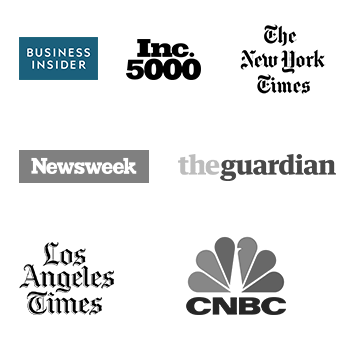 Calculate Rates
from Mississauga, Ontario
Last Minute
Prices
Helpful Bus
Rental Resources
Latest
Blog Posts