Here are just a few of the companies we've worked with: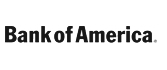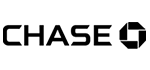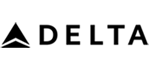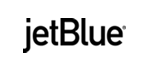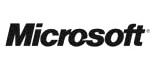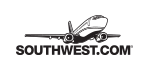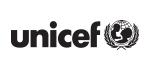 MONCTON CHARTER BUS RENTAL SERVICE
CALL 844-233-2240 FOR CHARTER BUSES IN MONCTON, NEW BRUNSWICK
Choose GOGO Charters For Moncton Travel
Do you require a convenient, comfortable way to travel around Moncton? Then you'll want to learn more about GOGO Charters! Use outstanding motor coaches, full-sized buses and minibuses to visit locations in the City, throughout New Brunswick or across Canada! You'll appreciate the convenience of our modern 24/7 reservation system. Call us at
844-233-2240
at any hour of the day or night to schedule your next bus rental.
Historic Moncton, New Brunswick
See interesting attractions within Moncton in a comfortable, well-maintained rental vehicle. This large city offers residents and visitors alike many spots to enjoy fine dining and shopping. With exciting cultural enrichment opportunities, plus abundance recreational facilities, the community has developed a well-deserved reputation as an appealing tourist destination! Charter buses also transport charter groups to places in the surrounding area. Whether you want to tour scenic
Fundy National Park
along nearby Chigneto Bay to
see the world's highest tides
, or you'd like to take a longer excursion to Prince Edward Island or even Nova Scotia, our platform offers a great source of reliable chauffeured charter vehicles. Our surprisingly affordable rates will please you, too! Savor the rich culture heritage and numerous recreational activities available in Canada's exciting Atlantic provinces! Chartering vehicles through GOGO Charters, one of this area's most respected charter bus companies, will provide your group with an excellent way to see this unique region.
Luxurious Bus Accommodations
GOGO Charters platform maintains a modern fleet of attractive motor coaches, full-sized buses and minibuses. Passengers appreciate the stylish features of the vehicles. When you travel with GOGO Charters, you'll enjoy comfortable, well-padded seating and plush, nicely decorated cabins. Every bus furnishes a temperature-controlled interior, so passengers won't suffer discomfort traveling on cold, windy days or during the height of summer's heat. The GOGO Charters fleet also offers schedule flexibility. You can charter vehicles to furnish transportation at any hour of the day or night on a schedule you prefer. You'll possess the ability to control your group's itinerary completely by relying on our helpful charter service! Vehicle options are available to accommodate groups of all ages comfortably. Whether you require a dependable bus to transport school-aged youngsters to an athletic competition, a motor coach to carry skiers to a mountain resort or a convenient minibus for touring historic Moncton houses, make GOGO Charters your first choice for charter service!
Dependable Transportation
When your group selects a GOGO Charters rental, you'll gain peace of mind knowing your driver will handle the details of navigating through city traffic, locating parking and ensuring the vehicle complies with its scheduled itinerary. We have access to licensed, experienced drivers. These professionals possess familiarity with local weather and roadway conditions. Your bus will transport you to your intended destination dependably while your group relaxes and enjoys the ride! Passengers can travel in a comfortable vehicle without stress. Especially if your group has not visited this area previously, you'll want to make everyone's journey as carefree as possible. Leave the driving to us while you have fun!
A More Convenient Way to Travel
When you schedule transportation on a modern vehicle, you'll enjoy greater scheduling flexibility. For instance, your group members might choose to spend more time visiting one place and less time stopping at another attraction. You remain in control at all times when you hire GOGO Charters! See this exciting city in New Brunswick in style while riding in a comfortable, nicely decorated vehicle. You'll make a great impression on everyone by selecting GOGO Charters as your first choice for chartered travel! Whether you choose to use a bus for a brief visit to a restaurant or concert, or for a longer excursion to a series of attractions, we want you to enjoy your travel experience! We strive to furnish exceptional, high quality customer service. Our great reputation depends upon your satisfaction!
Place Your Reservations Now!
GOGO Charters supplies a modern, cutting-edge reservation system. You can make arrangements to schedule vehicles at any hour of the day or night. To avoid possible disappointment, try and reserve your buses as soon as possible. We'll work with you to help you enjoy a wonderful charter experience! To contact one of our customer service representatives, or to finalize a reservation, simply call
844-233-2240
. Scheduling a comfortable, plush bus for your group provides a great way to ensure everyone enjoys carefree, fun travel!
You may have seen us featured in: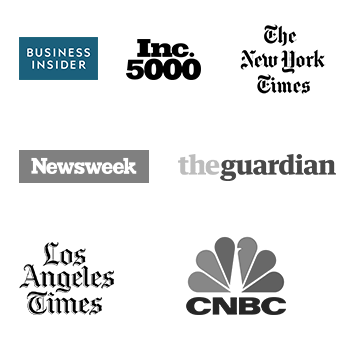 Calculate Rates
from Moncton, New Brunswick
Last Minute
Prices
Helpful Bus
Rental Resources
Latest
Blog Posts