Rent a Private Bus for Your Trip to Montreal
If you're planning a trip to Montreal, let GOGO Charters simplify transportation for your entire group. We charter a wide variety of bus types, ranging in size from 18-passenger minibuses to 56-passenger full-size coaches. With a commitment to smooth, reliable transportation, our reservation specialists are ready to work with you to book the perfect transportation for your next big trip. Call us any time at 844-233-2240 to reserve your private bus and receive a free, personalized quote!
CALL 844-233-2240 FOR YOUR PRIVATE BUS IN MONTREAL
Book a private coach to save money on airfare and still enjoy safe, comfortable travel into Montreal. With a bus, you'll enjoy premium amenities such as plush reclining seats, air temperature controls, WiFi, televisions, and more. Your driver will transport you from your designated pickup point directly to your destination in Montreal, meaning you can avoid waiting around in the airport at security checks and baggage claims.
If you prefer to fly into Montreal, we'll be your personal airport transfer service. Instead of relying on public transportation or rideshare apps, which run on their own time and separate your group, book a private bus that operates on your time. Your driver will be waiting to pick you up when your plane lands and will transport you to hotels, restaurants, or other local venues.
Whether you're visiting for the first time or the four hundredth time, a charter bus is the best way to explore all that Montreal has to offer!
Experience Montreal's Unique Festivals
As a cultural hub, Montreal is known for countless festivals, particularly in the summer months. A few of the city's most popular festivals include Just for Laughs, the Montreal World Film Festival, the Montreal Fireworks Festival, and Pop Montreal; however, over 100 festivals are held in the city each year.
If you're headed in to experience one for yourself, rent a bus to secure reliable transportation for your stay. We'll pair your group with the perfect coach and transport you into the city for your festival weekend. Let your bus take you into the hustle and bustle of the event's festivities, then back to your hotel for a quiet night of sleep before you wake up and do it all again the next day.
Improved Field Trip Experiences
Don't take an old, uncomfortable school bus on your next field trip. Rent a charter bus to enjoy a comfortable and efficient trip to your destination. You and your students will enjoy plush reclining seats, lots of legroom, on-board restrooms, and entertainment options such as WiFi and televisions with DVD players. Everyone will be able to relax, socialize, or even watch an educational video or movie during your journey.
Church Outings in Montreal
Planning a retreat, convention, or day trip to Montreal with your church group? Let GOGO Charters provide you with top-notch transportation for your trip. Instead of splitting up your group with separate cars, rent a modern charter bus to keep everyone together and ensure a comfortable trip. No matter the size of your group, we'll find the perfect bus for you. During your trip, you can play a few ice-breaker games, study together, and fellowship on the road while your driver handles navigating.
Check out a few recommendations for retreat locations from the Christ Church Cathedral in Montreal. Wherever you choose to go, we'll secure a bus that meets your requests to ensure an efficient and comfortable trip.
Family Reunions Made Simple
Alleviate the stress of worrying about your entire family arriving to the same place at the same time. Rent a private coach from GOGO Charters to secure reliable transportation just for your family at your next reunion or event! You won't have to worry about how many cars are available or wait around for that one relative who's always late. Your personal driver will be ready for you when it's time to head to each destination and will always operate on your schedule.
Spend a day at La Ronde, the second-largest amusement park in Canada, for a day of thrills shared with your family. Your bus will drop you off at the park and will be ready to pick you up when you're ready to head back to your hotel.
Take a Driving Tour of Montreal
Finish off a day of sightseeing with a personalized driving tour. Hop in your bus and enjoy a scenic route through the cultural center of Canada, passing landmarks and other upcoming stops on your itinerary. You'll enjoy a comfortable and beautiful ride with plush seating and panoramic windows on your personal coach.
Choose a Reliable Bus Company
With experience in transporting over 1 million satisfied customers across 8 million kilometers with 0 accidents, we're your #1 choice for bus travel into, out of, and around Montreal. Rely on us for transportation to your next wedding, corporate trip, sporting event, or other private trip to Montreal. Our reservation specialists are always available at 844-233-2240 to answer questions and discuss other details regarding your rental. Give us a call today!
You may have seen us featured in: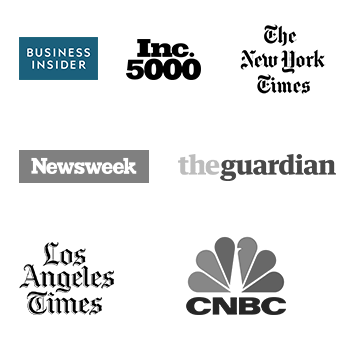 Calculate Rates
from Montreal , Quebec
Last Minute
Prices
Montreal Charter Bus Company

507 Place DArmes, 1505, Montréal QC, Canada, H2Y 2W8

(514) 312-2180
Helpful Bus
Rental Resources