Rent a Bus for Your Team in Montreal
Montreal hosts some of the most popular sporting events in Canada, and you should be able to attend them with ease. While you may have had trouble finding reliable gametime transportation in the past, GOGO Charters is here now to make things easier than ever.
GOGO Charters is the leading transportation provider for sporting events in Montreal, Quebec's largest city. Regardless if you're a sports fan, an athlete, a member of an athletic staff, or anything in between, you can rely on us to get you to and from competitions with no trouble. GOGO Charters' dedicated support staff and access to hundreds of industry-leading vehicles give us the tools to ensure your travels go exactly as planned.
When you book with us, transportation is simple. Our reservation specialists work with you from the moment you call in to ensure you're given the highest quality service. Our support staff is available 24/7 to assist you, and we're able to book your reservation within 2 hours for pickup locations near cities we service. Clients love our commitment to excellence. Call GOGO Charters today at 844-233-2240 to book a coach for your next sporting event.
CALL 844-233-2240 FOR A CHARTER BUS FOR YOUR TEAM IN MONTREAL
Teams Stick Together
Coaches with concerns about how to transport their team need not worry anymore. GOGO Charters keeps your team unified with a range of tailored transportation solutions. Not only are you able to keep them together during the ride, but you're also able to ensure their comfort by requesting amenities specific to their preferences. Make sure your team is rested, relaxed, and focused before heading into the competition. If you have a team with lots of equipment to transport, we can also reserve you a coach that has storage bins designated to your team supplies.
Association Football Transportation Made Easy
Association football teams competing in Vancouver will find charter bus services the most useful. As an athlete or staff member, you may have had difficulty in the past finding a transportation provider that could effectively fit everyone in one vehicle. No matter how many team members, staff members, or guests you're travelling with, we'll make sure your bus is able to accommodate everyone in your group.
Minibuses are the most ideal transportation solution for association football teams, and GOGO Charters has access to 18-25 passenger coaches perfectly suited for your players. Professional teams like the BC Whitecaps that frequently log many miles on the road enjoy the spacious, stylish accommodations that a charter bus or minibus rented through GOGO Charters provides.
Ride to Hockey Matches in Style
Canada's most popular sport, ice hockey, is played religiously throughout the city of Montreal. For the hundreds of amateur teams competing against each other during the season, it's important to have a reliable transportation provider to get your athletes and coaches to and from games. Instead of relying on school buses, parents, and other riding alternatives to get to games, contact GOGO Charters to learn more about our gametime transportation services.
GOGO Charters makes riding to individual hockey matches and tournaments easier than ever. With the intimacy and care of a local charter bus company, we make sure that all of your players are safely accommodated from the start of their journey to its conclusion.
Young players need entertainment on their ride, and that's why we make sure we give you the option to request WiFi, power outlets, and DVD players for your bus. If your team has equipment and uniforms that need to be brought on the journey, you can even request luggage bins that will carry everything to the game with you.
Cheer for the Home Teams
Residents of Montreal have a myriad of professional, amateur, and semipro sports teams to support throughout the year. No matter which teams you love, you have to be at the games to support them. In order to get to games, you need a reliable transportation provider that is dedicated to shuttling you safely and efficiently, and GOGO Charters is just that. We're here so you can be the fan you've always wanted to be.
Fans who book with GOGO Charters are given the ultimate riding experience. When you're ready to get on the road, call us to learn about the solutions we provide, as well as the extensive list of amenities you can request for your reserved coach, such as TVs, DVD players, air conditioning, lavatories, and more. If you're headed to a home or away game that is a considerable distance from your home, you will find these amenities make your ride much easier to manage. Whether you're a fan of the Canadiens, the Alouettes, the Impact, or any of Montreal's other sports teams, GOGO Charters is the perfect transportation provider to get you there.
Attend Nascar Events with Friends
A number of prominent NASCAR events take place in Montreal every year, including the Formula One Canadian Grand Prix, the Napa Autoparts 200, and the Grand Am Rolex Sports Car Series. NASCAR fans that may have previously had difficulty getting to races are now able to get to them easily. Reserve a private minibus with GOGO Charters that will facilitate your commute from home to NASCAR races.
When you ride with GOGO Charters, you're able to keep all of your family and friends together in a single vehicle. An 18-25 passenger minibus is the perfect size for a small group. You can request amenities such as added legroom, air conditioning, and WiFi to sweeten your ride. For fans that love to tailgate, the luggage bins above and below the cabin also provide space for you to store your grills, food, beverages, and more. Enjoy NASCAR competitions the way you want to--don't let don't let planning transportation get in the way of your fun.
Choose the Most Reliable Bus Rental Company in Montreal
GOGO Charters is the perfect solution for any transportation dilemmas. With access to industry-leading coaches, great drivers, and high-quality amenities, we can make sure you have the best experience possible. Sports bring people together unlike anything else, so get up, get out, and get GOGOing!
If you're interested in learning more about our transportation services for sports teams, corporate events, private events, weddings, and more, call us now at 844-233-2240.
You may have seen us featured in: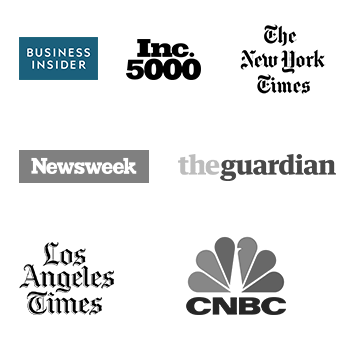 Calculate Rates
from Montreal , Quebec
Last Minute
Prices
Montreal Charter Bus Company

507 Place DArmes, 1505, Montréal QC, Canada, H2Y 2W8

(514) 312-2180
Helpful Bus
Rental Resources