Here are just a few of the companies we've worked with: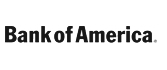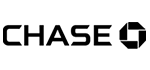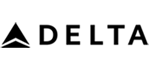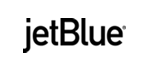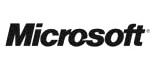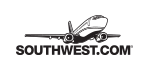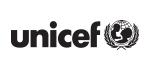 PETERBOROUGH CHARTER BUS RENTAL SERVICE
CALL 844-233-2240 FOR CHARTER BUSES IN PETERBOROUGH, ONTARIO
GOGO Charters: The Best Way to Tour Peterborough, Ontario!
Do you seek the services of a dependable charter bus company? GOGO Charters offers reservations for a variety of differently sized vehicles at surprisingly affordable rates. Discover the convenience of chartered service for tour groups, convention participants, sports teams, musical bands, clubs and corporate VIPs. Call us now at
844-233-2240
to reserve a motor coach, bus or minibus from GOGO Charters. You'll appreciate the convenience of our 24/7 availability!
Tour Ontario With GOGO Charters
Located just 40 miles away from the scenic shores and beaches of Lake Ontario, Peterborough today boasts some fascinating landmarks and attractions. The city enjoys close proximity to several provincial parks, lakes and waterways. With numerous recreational areas nearby, you'll find lots of activities to occupy you during a vacation in this lovely Canadian town. Rely on a bus to transport you to sites of interest in the region! Just consider some of the fun activities your group can enjoy during a visit to this friendly community. Clean, modern buses will provide seamless transportation. You can sponsor a tour to see popular cultural attractions, such as the
Art Gallery of Peterborough
, an innovative center offering exhibits and educational classes. Or take your group on an exciting boat trip along the intricate waterway system in this part of Ontario. Visit lovely Stony Lake or navigate through the Trent River. Drivers will transport your party to your destination in comfort. The fleet of modern vehicles provides an outstanding way for passengers to reach destinations throughout this part of Canada.
Reliable Vehicle Service
How did GOGO Charters become one of the leading bus rental companies in North America? We gained our sterling reputation by furnishing excellent customer service. When you decide to charter a bus, your group will notice the clean, modern accommodations. Available motor coaches, buses and minibuses will accommodate travel groups of variable sizes and ages. Select us as your charter service to enjoy relaxing, comfortable excursions. Vehicles offer ample window space and generous, plush seating. Every bus supplies interior temperature controls, too, so your passengers will journey in comfort despite inclement weather.
Our Commitment to Quality
GOGO Charters values your business. We hope you'll rely on our transportation services frequently! We want to provide you with an exceptional charter experience. Since our company serves customers in every major Canadian city, we represent a superb choice for anyone seeking to hire a rental vehicle for group travel on a local, regional or nationwide basis. If you'd like to use Peterborough, Ontario as a hub to schedule day trips to attractions in other parts of the province, we represent the perfect choice for rapid, professional charter service! You can depend upon GOGO Charters for brief trips to local sites, such as restaurants, ice skating rinks, or theatrical performances. Yet we also supply excellent service for groups requiring a chartered vehicle to travel to distant attractions, too. Select us as your preferred charter bus service for school sporting events, musical band tours or recurring casino night excursions.
The Convenience of a Chartered Bus
Hiring a responsible charter service offers many benefits. Your group can take full advantage of volume discounts supplied by many hospitality industry companies, such as restaurants, hotels and amusement parks. By traveling together, you'll command better prices. Additionally, hiring a bus permits everyone to network easily during a long journey. You'll develop a better sense of camaraderie within your enterprise or organization. This opportunity for fellowship does not occur when everyone travels separately to a destination. A rented bus also enables your group to arrive and leave together. Avoid the stress of locating individual parking spaces and waiting while everyone participating in a tour reaches the correct site. When you travel in a vehicle through GOGO Charters reservation system, we'll enable you to disembark close to an entrance or trail head. You'll avoid the hassle of locating your personal vehicle in an unfamiliar parking area for the long drive home after a group activity ends.
Contact Us Easily
For the convenience of our customers, we provide a comprehensive 24/7 bus reservation system. You can scale the size of the vehicle you order to fully accommodate your travel roster. Buses and motor coaches permit large groups to journey comfortably. However, if your party won't include a large number of passengers you can rent a minibus and avoid paying for empty seats! The flexibility of our reservations system makes us an excellent choice for conference organizers seeking to offer tours to local sites of interest. Schedule motor coaches to transport everyone to main events, but rely on minibuses for less popular excursions. We seek to furnish the best transportation for your goals! Call
844-233-2240
now to discuss reserving your next rental from GOGO Charters. You can speak with us at any hour or the day or night!
You may have seen us featured in: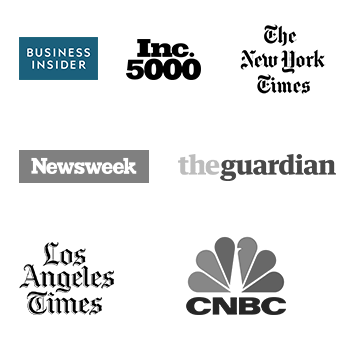 Calculate Rates
from Peterborough, Ontario
Last Minute
Prices
Helpful Bus
Rental Resources
Latest
Blog Posts