Here are just a few of the companies we've worked with: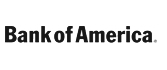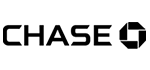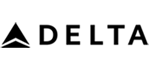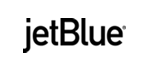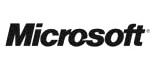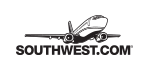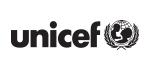 Quebec City Charter Bus Service Rentals
CALL 844-233-2240 FOR CHARTER BUSES IN QUEBEC CITY, QUEBEC
Travel To Quebec City With The Help of GOGO Charters
Quebec City is one of the oldest and best-preserved cities in all of North America. With a history that rich, you'd better believe boatloads of tourists come to visit this Canadian city every year. Sometimes the very thought of driving long distances down unfamiliar streets can stop people from experiencing some of the greatest cities in this world. These anxieties can easily be overcome by giving GOGO Charters a quick call. GOGO offers charter bus and bus rental services for corporate, academic, wedding, and vacation groups. Customers have been raving for years about GOGO's friendly staff and the comfortable charter buses that are offered. GOGO Charters now serves over 200 of the hottest locations in North America, so you are certain to find the exact city you need. If you are looking for a convenient ride to your next vacation destination, look no further than GOGO Charters.
Overview of Québec
There are many names for this famous capital of the Québec province, but most English-speakers call it either Quebec City or the City of Quebec. The word Québec was taken by the French settlers from the Algonquin tribe residing in the area. The Algonquin word "Kébec" means something like "the river narrows here," and it refers to the river Saint Lawrence River right beside this city. The French dubbed this city Ville de Québec in 1608, and the original city walls can still be admired around this city. Today, Québec is a major metropolitan area in Canada, and it has approximately 540,994 residents in the city center.
Explore Old Québec
The first thing everyone wants to see once they get to Quebec City is Old Québec. This section of the city has been dubbed an official UNESCO World Heritage Site, and it's the only walled city you'll find in North America. The European cobblestone streets and open-air markets will immediately transport you to a bygone era. One of the main attractions in this area is to take a walk down the Terrasse Dufferin, which is a boardwalk that runs alongside the St. Lawrence River. As you walk across this terrace, you can't help but take a few photos by the most famous hotel in the world: the Chateâu Frontenac. Also, be sure to check out the walled fortress surrounding the city.
For Nature Lovers
People who are into the wonders of nature must head over to Montmorency Falls Park. Although Niagara Falls may have the name, Montmorency Falls is actually 30 meters higher than Niagara. The power of these falls is so great that sailors out on the Saint Lawrence River have reported seeing Montmorency Falls frequently. There are various trails and zip-line adventures to explore in this park. If you are visiting in the wintertime, you will get to see what the locals call the "sugar loaf" effect. Since it gets so cold in Québec in the winter, the waters of Montmorency actually freeze at the base of the falls forming what looks like a great big sugar loaf.
For The Faithful
The City of Quebec is home to many beautiful Catholic churches. One of the most important is the Notre-Dame de Quebec Basilica-Cathedral. This cathedral was first erected in 1647, and it has been a central house of worship for Québec's faithful. Throughout the years this church has been destroyed and rebuilt on numerous occasions, but today it stands proudly and serves as a central home for Québec's Archdiocese. In addition to the famous gilded sanctuary and the gorgeous stained-glass windows, this church is also famous for its crypt where guests can see the tombs of famous political and religious figures from Québec's past.
House Of Miracles
Another stunning house of worship in Québec is the Sanctuaire Sainte-Anne-de-Beaupre. Dedicated to Saint Anne, the mother of the Virgin Mary, numerous people have claimed to be miraculously healed here. These tales all began in 1658 with a man named Louis Guimont. Despite Guimont's excruciating back pain, he went to help with the construction of this shrine. After only a few days, Guimont said that he was fully cured. Guimont was only the first in a long line of miracles that have been attributed to the presence of Saint Anne in this holy spot. One million pilgrims visit this gorgeous shrine every year to take in its elegant Roman arches, colorful stained-glass windows, and marvel over rare works of religious art.
For Military Buffs
A visit to La Citadelle de Quebec is a great way to take in the long history of Canada's military might. This site is still an active military garrison, but tours are held daily to help visitors understand the complex 300-year history of the Royal 22e Regiment. This military garrison was designed in a star shape, and guests can see the changing of the guards here in the summer. There are also museums here telling the story of this garrison from the French occupation through the British occupation and, finally, Canadian independence.
Québec's Museums
For those who love to loll around museums, the City of Quebec has various intriguing spots to visit. To better inform yourselves about this area, you can check out the Museum of French America, the Musée du Fort, the Musée de la Place Royale, the Artillery Park National Historic Site, the Musée des Ursulines de Québec, the Morrin Centre, and the Musée de la Civilisation. Art lovers can check out the best works by Québec's artists at the Musée National des Beaux-Arts du Québec. For those who have a big sweet tooth, you can head over to the Erico Creative Chocolate Shop and Chocolate Museum to learn all about the rich history of chocolate making in Québec.
Seat Of Government
The Parliament Building in Québec City is the meeting place for Québec's National Assembly. Some visitors claim that the imposing architecture of Québec's Parliament Building rivals Ottawa's Parliament Hill. Of course, you will just have to judge for yourself once you get there. If you want to take a peek inside this important structure, you can sign up for a free tour online. You can also check out the National Assembly Library here and, in case you get hungry, you can have a bite to eat at either the Parliament Building's restaurant or cafeteria.
You may have seen us featured in: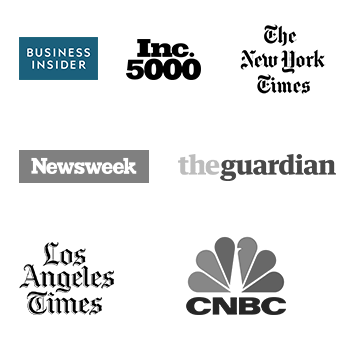 Calculate Rates
from Quebec City, Quebec
Last Minute
Prices
Helpful Bus
Rental Resources
Latest
Blog Posts