Here are just a few of the companies we've worked with: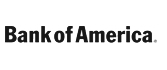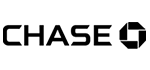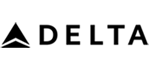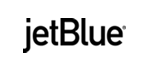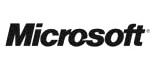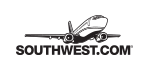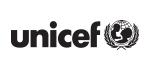 SUDBURY CHARTER BUS RENTAL SERVICE
CALL 844-233-2240 FOR CHARTER BUSES IN SUDBURY, ONTARIO
Rent a Charter Bus to Visit Sudbury
Greater Sudbury in Northern Ontario has become one of the fastest growing vacation destinations for people all around North America. Visitors just love taking in all the natural scenery and culturally rich locales in this diverse metropolitan area. If you are planning on taking a trip to this area in the near term future, you should give GOGO Charters a call right now. GOGO Charters boasts access to a huge fleet of buses ready to service you for all your charter bus and bus rental needs. The friendly staff at GOGO Charters has been helping various corporate, academic, and tourist groups get to where they need to go in as comfortable a fashion as possible. Today, GOGO Charters platform is in over 200 destinations in North America, which makes it very convenient for frequent travelers. If you want the best of the best when it comes to transportation, then you'd better plan your next trip with the experts at GOGO Charters.
Brief Overview of The Area
This major Canadian metropolitan area built its economic might on the discovery of nickel ore. It was in 1883 that the blacksmith Tom Flanagan first discovered a ton of nickel ore in this region. From that point on, Greater Sudbury built up its reputation on its nickel production. This city later became known for its lumber and smelting industry all around the Great White North. You may have heard of the mining companies Vale Limited and Inco, both of which employed many people living in the region. This area of Canada is now economically prosperous due to its health care and retail industries. Tourists are impressed with the strong francophone culture that persists in this region. About 160,200 Canadians are now proud to call this city their home.
Get Your Science On
One of the most popular attractions in this region of Canada is the science center simply called Science North. This science center has four floors chockfull of fun for the whole family. There are a few live animals here to check out, including a skunk, a porcupine, and a beaver. You can then explore a digital planetarium, a butterfly garden, and an IMAX 3D theatre. Special exhibitions are always going on at Science North, so be sure to check their official website to see what'll be going on when you plan on visiting this tourist attraction.
The Big Nickel
The large nickel monument located right in front of Science North's Dynamic Earth museum is one of those monuments you just need to see. Like the signs for Las Vegas or Hollywood, this giant nickel has become a major symbol for the area. Simply called the Big Nickel," the 30-foot monument is a large replica of a Canadian five-cent coin. "Big Nickel" was built in 1964 and celebrates the importance of the nickel ore in the local economy. The "Big Nickel" is still listed in the Guinness Book of Records as the world's largest coin. After taking a few pics by "Big Nickel," you can take a look around the Dynamic Earth museum. Visitors can learn all about this city's mining history as well as the local geology in this somewhat new museum.
Take A Walk On The Boardwalk
If you are interested in just taking a leisurely walk beside a river, look no further than the Bell Park Walkway. This boardwalk is right alongside the lovely Ramsey Lake and is perfect for walkers of any skill level. Many locals come to this boardwalk to jog everyday, but you can just walk along the river and take in all the wonderful scenery in the area. There are a few festive events that you can observe from this walkway at certain points in the year. For example, there's the Dragon Boat Festival in July where you can watch boat-racing teams compete on Ramsey Lake. There's also a musical festival called the Northern Lights Festival Boréal held here in July. A ton of artists from around the world descend upon this region for a few days of music, laughter, and fun in the summer sun.
Visit A Few Parks
When visiting Sudbury you can't help but take in the wonderful parks in this area. One such park is the Fielding Memorial Park right by Kelly Lake. This park is especially picturesque in the spring season as the numerous flowers begin to bloom. You can bring some food with you and picnic in this charming area if you so desire, or you could just take a walk around and admire the local wildlife. If you want to learn a bit more about the history of the region, you should visit Bell Park right by Ramsey Lake. This park has a ton of historical monuments to check out, including the famous mining monument, which was built to honor all those who built up this local economy with their sweat and toil. There are also a few monuments for previous mayors of the city, and there are a few performance venues here where local entertainment events go on all throughout the year.
See The Mighty Falls
Onaping High Falls is one of the largest in all of Ontario, so it is definitely worth a visit. People measure this fall to be about 150 feet in height with a crest of 25 feet. Geologists have been interested in the rock formations in this area for years, but you don't have to be an expert to enjoy these cascading falls. There are numerous drops throughout the 150-foot stretch, and the largest fall is about a 30-foot drop. This is a wonderful opportunity to take a few pictures and hike in an unspoiled region of the Canadian wild.
For The Faithful
The Our Lady of Lourdes Grotto is one of the most peaceful areas in the city. Although this area is full of Catholic shrines, organizers hope that people of all faiths will visit this area to relax and reflect. This area has many wonderful fountains and statues to take in. There's a great deal of forestry and flowers in this area to balance out the cultural artifacts of Christian devotion. The pure white Roman columns, stunning fountains, and pillars inscribed with passages from the Bible are intended to inspire all with aspirations towards the divine.
You may have seen us featured in: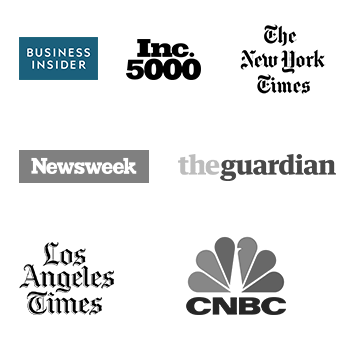 Calculate Rates
from Sudbury, Ontario
Last Minute
Prices
Helpful Bus
Rental Resources
Latest
Blog Posts