Here are just a few of the companies we've worked with: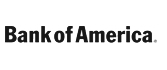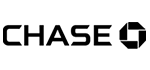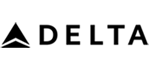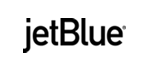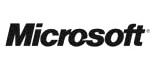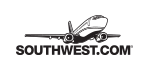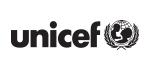 SURREY CHARTER BUS RENTAL SERVICE
CALL 844-233-2240 FOR CHARTER BUSES IN SURREY, BRITISH COLUMBIA
Experience Surrey With a Charter Bus Tour
GoGo Charters offers charter bus services to a variety of locations, including the beautiful town of Surrey, located in Vancouver, Canada. With their selection of buses, it will be easy for you to find the perfect option for any type of group bus tour. Ideal for church groups, academic organizations, business professionals and any other type of group that wants to indulge in an exciting and interesting group excursion. Ranging from 15-56 passengers, some bus amenities include Wi-Fi and HDTVs. The city is the biggest suburb in Vancouver, with regard to both area and population. It boasts a sizable immigrant population, primarily from various countries in Asia, such as India. Because of this, the region offers an interesting and diverse atmosphere in which essentially all visitors feel comfortable.
An Interesting History
Incorporated in 1879, the city encompasses land that was at one time occupied by several Halqemeylem-speaking aboriginal Tribes. Part of it was also a sacred burial ground of the Kwantlen Nation. The entire region reminded H.J. Brewerñone of the first Englishman to visit this part of Vancouverñof his native city by the same name. It was he who placed the settlement on the map for the first time. At this time the area was mostly comprised of blackberry bushes, cranberry bogs, and cedar, fir and hemlock trees. Settlers arrived first in Cloverdale and the southern parts of the city, to harvest oysters, fish, farm, or set up small shops. In 1937, the construction of the Pattullo Bridge provided a way for the city to expand. In the 1950s, neighborhoods filled with residential structures, as well as bed-and-breakfast establishments for commuters who worked in different parts of Vancouver or Burnaby. In the late 20th century, the city enjoyed remarkable growth, as individuals from various areas of Canada, Asia and other parts of the world began making the municipality their home. Its population is projected to surpass Vancouver's and become British Columbia's most populous city by the year 2025. A bus rental is one of the best ways for you to see and experience everything this majestic city has to offer. Below are some of the top activities and attractions that you will not want to miss:
Outstanding Outdoor Activities
Committed to maintaining an eco-friendly environment, the town has a park for essentially any preference. Whether you enjoy fishing in salmon bearing streams, hiking on beautiful trails, or exploring miniature trains, a park exists to suit your vacation goals. The town's newest urban park is Holland Park, which features a central water fountain and extravagant gardens. Redwood Park is another great part where you can view giant redwoods and the city's premier arboretum. If your group is fond of hiking, you should visit the Semiahmoo Trail, which meanders along what was once the only road through the city. Boundary Bay is also a great choice for nature lovers, and if you are interested in seeing whales and harbor seals, this is definitely the place for you. If you are an avid bird watcher, you will almost certainly enjoy a trip to the Blackie Spit and Mud Bay Park, where you can view hundreds of bird species.
Culture and Arts
Anyone who is interested in a night at the theater will be very pleased with what the Arts Center in Bear Creek Park has to offer. Here, you will find two outstanding theaters, where British Columbia's first museum, you can learn about early pioneers and aboriginal peoples. Symphony concerts, stage plays, and movies can be enjoyed at virtually anytime of the year. Many talented performers make these theaters their home year-round, and guest stars are often invited for special performances as well. The city's Art Gallery provides ever-changing exhibitions of contemporary art, created by international and local artists alike. At this establishment, you can experience the Mikelson Mind and Matter Gallery showcases, as well as paintings, wood sculptures and soapstone carvings, all of which are located in an impressive 2000 square-foot building. For the history buff, the city is a great find. Throughout the area, you will have the opportunity to explore various landmarks from different eras in time. One of these is the Historic Stewart Farm where you can walk through a 19th-Century farm house, complete with interpreters in vintage costume. Restored interurban trains are also located in the historical section of the city, and are available for visitors to climb aboard and explore old-fashioned methods of travel. At the Fraser Valley Heritage Compound, which also contains
Great Shopping Opportunities
This area of Vancouver is also a premier location for any visitor who is interested in shopping. More than 200 outlets are found at the Guildford Town Center, which is British Columbia's second-largest shopping mall. If you prefer, you can also visit trendy fashion outlets, such as South Point Exchange in Grandview Corners. You can also stock up on books, electronics, apparel, or sample renowned wines at the city's only winery, the River's Bend Winery.
Sports and Recreation
The city abounds with recreation centers and athletic parks, which makes it a sports tourism mecca. If you have children, you would enjoy spending a bit of time at the city's water park which boasts a water fortress, three huge water slides, a hot tub and fitness club. Teenagers also have a great time at one of the city's many skateboarding parks. Professional football fans of all ages can watch the British Columbia Lions of the CFL preparing for games at their practice facility.
Golf
The area's seven premier golf courses are sure to please even the most discriminating golfer. If you enjoy the sport you will not want to miss a visit to the impressive Northview Golf and Country Club, which hosted the PGA Tour for eight years, from 1995-2002. Featuring beautiful mountains views, the fairways are well-maintained and offer a state-of-the-art experience for any golf enthusiast. Traveling is certainly one of life's best pleasures, and bus touring is a terrific venue if your goal is to relax and leave the difficult aspects to someone else. If the interesting and engaging town of Surrey sounds like a place you would like to visit, do not hesitate to contact GoGo Charters to book an exciting tour.
You may have seen us featured in: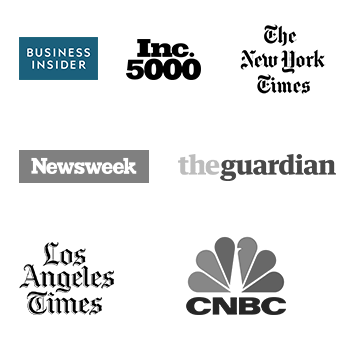 Calculate Rates
from Surrey, British Columbia
Last Minute
Prices
Helpful Bus
Rental Resources
Latest
Blog Posts