Here are just a few of the companies we've worked with: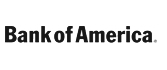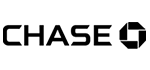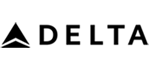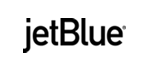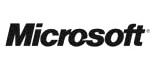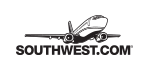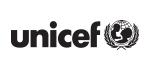 THUNDER BAY CHARTER BUS RENTAL SERVICE
CALL 844-233-2240 FOR CHARTER BUSES IN THUNDER BAY, ONTARIO
Rent a Charter Bus to Visit Thunder Bay
Have you searched for a reliable charter bus service to transport your group to destinations in Thunder Bay? GOGO Charters platform offers the perfect choice for coach busses in this fascinating city in far northern Ontario. We have access to very dependable vehicles for your convenience. Call 844-233-2240 now to reserve a modern motor coach bus, full-sized buses or minibuses. We remain open on a 24-hour basis to serve you!
Enjoy a Travel Adventure in Magnificent Thunder Bay!
People around the world have heard about the stunning vistas of Thunder Bay. Located on the northern and western edge of Lake Superior, this community has grown into a large city of well over 100,000 people. Its location proximate to miles of pristine woodlands, rivers and frozen tundra make this destination a choice spot for outdoor enthusiasts. Visit this scenic metropolis comfortably traveling in a well-designed chartered vehicle. Whether you plan on savoring an extended vacation in this beautiful (and often very cold) region, or you simply want to attend a conference or business meeting here, we'll assist your group in traveling to sites of interest. Enjoy watching a diversity of Canadian wildlife and waterfowl in outlying nature areas. Then spend some time enjoying the company of friends or colleagues in town. Drivers will transport you to local night spots, hockey games and other sporting events, cultural enrichment activities and more. Select a bus tailored in size to accommodate your group! We've become one of Canada's most highly respected charter companies for this reason.
Arrange For Regional And National Travel, Too
GOGO Charters is in every major city in Canada. We represent an excellent choice for anyone seeking a bus rental to accommodate travelers on a local, provincial, regional or nationwide level. Call us at any time to reserve your vehicle. For instance, if you'd like to see natural powder on slopes outside Thunder Bay, ask your driver to transport your ski group to remote Atikokan Ski Club. You'll also enjoy watching exceptional competitive sports events on these challenging mountain runs. Safe, dependable vehicles will carry your group there in toasty comfort. Yet GOGO Charters also represents a great selection for groups or organizations promoting travel to destinations in other parts of Canada. Select a minibus to carry your extended family home to a village for an important holiday gathering or community event. Or ask your driver to take your club members to civic proceedings or cultural festivals in Ottawa or Montreal. We possess the capabilities to accommodate travel parties of all ages comfortably.
Why Conference Sponsors Prefer Us!
Businesses and conference organizers love the convenience of hiring a clean, well-maintained bus. We offer a great way to carry guests in outlying hotels to a main event or seminar center. When you want to schedule sightseeing tours or other special excursions for smaller groups of participants, depend upon a reliable minibus. Your company can also ask to drive VIP passengers to destinations of interest. Whether you plan to showcase new real estate listings for prospects or you'd like to preview community attractions for relocating residents and their families, we'll furnish the comfortable, attractive buses your firm requires to make a great impression. Today, this part of Ontario attracts a growing number of visitors from around the world. When you seek reliable rental vehicles suitable for groups, make GOGO Charters your first call!
Superb Buses
We don't stint on providing luxurious cabin accommodations, either. The buses in our platform offer ample leg room and comfortable, cushioned seats. Your passengers will appreciate the excellent windows enabling travelers to view the surrounding scenery easily. Of course, we also furnish temperature-controlled interiors. Bus occupants remain comfortably warm on cold days and refreshingly cool during hot weather. When your business seeks to make a great impression, you'll want to select GOGO Charters as your charter provider! Our skilled, licensed bus drivers possess experience transporting groups to locations across Canada on schedule. We value your business and we want you to recommend us.
Have Fun Along The Way!
By selecting an experienced rental bus platform such as GOGO Charters, you'll enable your group to travel in a more enjoyable manner. Individuals won't need to worry about driving to a selected destination or locating parking. Instead, everyone can relax in comfort during the journey. Spend time networking with others in your travel party. Or simply chat and enjoy the passing scenery. You'll arrive at your destination ready to participate in scheduled events after a carefree trip. GOGO Charters offers a wonderful rental experience! To reserve your next vehicle from us, simply call 844-233-2240 now. We'll assist you in locating the best bus for your group!
You may have seen us featured in: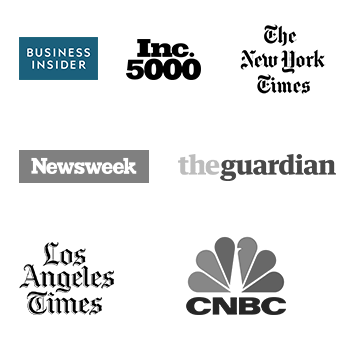 Calculate Rates
from Thunder Bay, Ontario
Last Minute
Prices
Helpful Bus
Rental Resources
Latest
Blog Posts