Here are just a few of the companies we've worked with: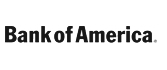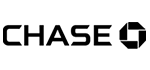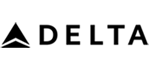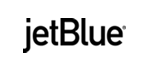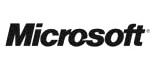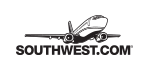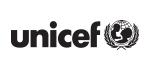 WHITE ROCK CHARTER BUS RENTAL SERVICE
CALL 844-233-2240 FOR CHARTER BUSES IN WHITE ROCK, BRITISH COLUMBIA
Rent a Charter Bus to Visit White Rock
A charter bus in White Rock is one of the best ways to see the marvelous sights that the city has in store. GOGO Charters is the ultimate partner in the city when you are in need of a charter or bus rental. Our service provides you a broad selection of vehicles that suit different traveling needs. Whether it's a group of children on an educational tour, a weekend getaway with friends, or a corporate retreat, the minibuses, buses, and motor coaches available will serve all those needs. The rates for chartering and renting buses are very affordable. We also guarantee convenience with smooth reservation processes that will remove all the hassle from your travel arrangements. Our staff is always on hand to grant assistance of any capacity to ensure you journey through the city without obstacles. Call any time of day for clarifications on availability and other concerns.
Travel around WR in Comfort
Even though the city is one of the smallest, it offers plenty to ogle at, and you can do that without compromising your comfort. Charter buses are designed to meet high comfort standards. One reason people avoid buses, especially when it's a long trip is the discomfort of squeezing in tiny seats with little legroom. Coaches and buses reserved through GOGO Charters are made in such a way that you will reach the destination without tiring unnecessarily, regardless of how long the trip is. Even when traveling with children, your can sit comfortably and enjoy every minute of the ride. Rent a bus for your trip to the WR Beach, which is a must see when in the city. The beach is perfect for numerous activities that include those at high and low tides. Let the kids build sandcastles and skimboard or take a cool dip when the waves allow it. There is also the promenade that stretches as long as the beach. With the bus parked out of the way, take a lazy walk along the promenade as you capture the awe-striking sceneries along the beach. Vehicles have the latest amenities to enhance your travel experience. Some with the Wi-Fi connection, you can watch movies as you head to the famous WR Pier. Move to the rhythm of your favorite anthems as the entertainment systems supplies you with the latest sound technology. When planning your day trips around the city, you can count on an enjoyable trip until you get to your destination.
Convenient Travel around WR
Although the White Rock has a well-established transport link, there is still the inconvenience of having to plan around the bus schedule. If your family wants to go to the Totem Pak for a whole day picnic, you don't have to wait around when you have a rental. GOGO Charters makes it very easy to go anywhere anytime. There is no need to rush you through museum visits in the city just to avoid missing the bus. Take your time and see the cultural and artsy side of this place. Go uptown and check out the Robert Wyland Whaling Wall or marvel at the lively murals by Elizabeth Hollick, a local artist, which are spread all over the streets. There is the Coast Capital Playhouse, not to mention the community centers where you can catch rotating exhibitions. Additionally, you get a professional driver to carry you around, so you don't have to fret over the best routes at rush hour or keep asking if you are lost. Your job is to have fun while the drivers do the heavy lifting. Another convenience that you get with a bus charter service is the ability to travel unrestricted in a group. If it's a school trip, company team building tour or just a simple vacation with the family, you can get the proper vehicle to travel in. Going on a journey as a group presents significant challenges, especially when you can't find one car to fit everyone. With a motor coach or bus, you won't have to separate from the pack, which can usually be troublesome, especially at night. Imagine leaving for your night out in different cars and then having to wait for the other party to arrive because their driver took the wrong route or was too slow. With one vehicle, you can make certain that everyone is enjoying the trip and it's easier to monitor children this way. Vehicles come in different sizes, so customers have alternatives to pick from.
Travel Safely
At GOGO Charters, safety is a big priority for all our travelers. Whether it's a rental bus or motor coach, expect it to be in the best condition. As your head to the pier to catch a glimpse of the Ka'Kan and Haida Gya Ana totem poles, we ensure that your vehicle is equipped with everything that is necessary for the trip. It is frustrating when you get a bus for a long trip and then have to deal with breakdowns all the way to your destination. GOGO Charters can guarantee a hassle free ride. Besides their knowledge of the city, drivers go an extra mile to ensure your satisfaction. You can plan your itinerary with the driver of your rental coach for a smooth sailing trip. From the clock towers to the Semiahmoo Bay to the promenade, the city gives your attractions worth a few days trip. GOGO Charters platform offers charter and rental options for buses, minibusses, and coaches that will make your tours to all these places uncomplicated. Even when having people in the city for official business, renting a luxurious bus gets them safely to their destination and builds your reputation as a great host. See, corporate guests are taken care of as our own, and that reflects well on you. Count on GOGO Charters to meet all your charter and rental needs in White Rock.
You may have seen us featured in: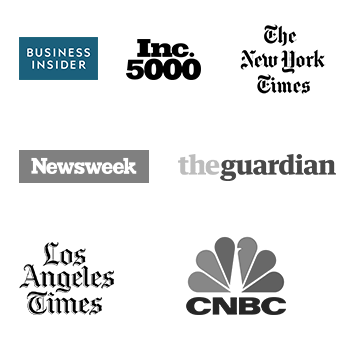 Calculate Rates
from White Rock, British Columbia
Last Minute
Prices
Helpful Bus
Rental Resources
Latest
Blog Posts