Here are just a few of the companies we've worked with: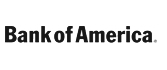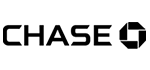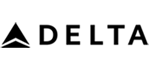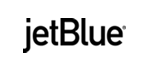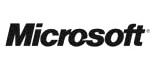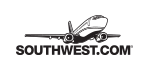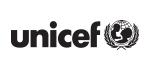 WINDSOR CHARTER BUS RENTAL SERVICE
CALL 844-233-2240 FOR CHARTER BUSES IN WINDSOR, ONTARIO
Rent a Charter Bus to Visit Windsor
Do you seek secure, comfortable transportation around Windsor, Ontario? If so, you'll want to learn more about GOGO Charters, an excellent bus rental company serving every major city in Canada. Our platform offers vehicles in several different sizes so you can tailor your transportation to meet the needs of your group. Consider renting a motor coach, a full-sized bus or a easily maneuvered minibus in order to reach your destination. You'll also appreciate our easy 24/7 reservation system. Call 844-233-2240 soon to secure your next chartered vehicle!
Trendy Windsor, Ontario
Today, this multicultural metropolis provides a dynamic environment for visitors and residents alike. Spend time here using a comfortable GOGO Charters bus to tour landmarks and public attractions of interest to you. You'll appreciate the ability to travel in style and without stress through this mid-sized urban landscape! For instance, visit local shopping malls and fine dining establishments to fully appreciate all this magnificent city offers. Take your group to a cinema or a theatrical performance. You can travel together to your destinations in the downtown area easily while avoiding parking hassles! Whether you want to attend athletic events at the local University or play a few rounds of golf on Roseland's celebrated links,the advantages of using a convenient GOGO Charter rental will appeal to you. Or consider enjoying a fun-filled visit to Fort Malden National Historic Park to see the site of epic battles during the War of 1812. Savor the rich cultural traditions of ethnic neighborhoods in modern Windsor. Spend some happy hours touring the city's thriving casinos and night spots during your travels. Your group can see this vibrant city in far southern Ontario more easily by reserving a convenient GOGO Charters vehicle today!
Why Renting a Tour Bus From Us Makes Sense
Perhaps you've wondered why you should consider using the GOGO Charters fleet to see sites in this urban part of Ontario? Relying on a tour bus offers numerous benefits. If you enjoy traveling with others, you'll really like the solid friendships you make journeying in a pleasant charter group. Plus, you won't find yourself lost in the midst of an unfamiliar location because GOGO Charters uses the services of skilled, professional drivers. Our vehicles will transport you to your intended destination while enabling you to enjoy a fun experience visiting attractions with other tour members. You'll enjoy a safer, more secure tourist experience! Using a charter bus provided by our company also helps you avoid the parking delays experienced by people who drive individual automobiles to popular tourist destinations. Your bus driver can literally drop you at the front door or entrance of a site and return there to collect your entire group. You won't need to walk for blocks alone through an unfamiliar urban landscape simply in order to return to your vehicle. Remove a lot of the stress of visiting new sites after dark by depending upon our reliable charter service.
Stay in Control of Your Schedule
By choosing to use GOGO Charters excellent service, you'll also have the ability to tailor your travel schedule to meet the specific needs of your tour group. For instance, if everyone wants to embark on a bus ride at 4 a.m. sharp, you have the option of arranging this departure date. Alternatively, you can allow everyone to sleep in until 11 a.m. before setting out on a tour. Accommodate the preferences of group members more effectively by reserving convenient group vehicles through GOGO Charters. When you make the decision to select a bus through our company, you'll have the benefit of traveling with an experienced driver. We hire fully qualified, licensed professional drivers. These individuals possess familiarity navigating through traffic in the area. They know the best, safest routes to take to reach the group's destination on schedule. Additionally, GOGO Charters complies completely with Canadian and provincial commercial transportation regulations. We make sure our vehicles reach your group in excellent condition. You won't need to worry your motor coach provider failed to change the oil, replace worn batteries and tires or correct engine leaks in a timely manner. We obtain regular mechanical repair and maintenance services for our entire fleet!
Journey in Comfort
Finally, when you select GOGO Charters as your group's rental vehicle provider, you'll appreciate why our company enjoys one of the best reputations among Canadian charter companies. Our platform has modern, clean buses. You'll appreciate the ability to relax during your travels as GOGO Charters transports you to your intended destination in luxury. Every bus in our platform offers a plush, supremely comfortable cabin. We furnish interior temperature controls, so your group will ride in comfort through inclement weather. Whether you choose to schedule your charter tour during the height of winter or on hot summer afternoons, you'll feel refreshed during your journey. GOGO Charters maintains very comfortable vehicle accommodations. Our goal remains achieving complete customer satisfaction. We want you to enjoy your charter tour in our vehicles so you'll provide us with repeat business!
Secure Your Reservations Now
Go ahead and make your next reservation for a dependable charter vehicle through GOGO Charters. Call us now at 844-233-2240 to speak with a customer service agent!
You may have seen us featured in: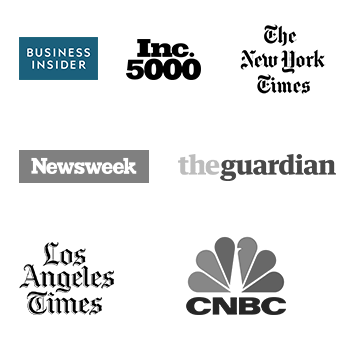 Calculate Rates
from Windsor, Ontario
Last Minute
Prices
Helpful Bus
Rental Resources
Latest
Blog Posts